A small island off the coast of Western Australia will soon be at the forefront of Australia's renewable energy target.
Rottnest Island, off the coast of Perth, is set to drastically reduce its dependency on diesel-power generators, using solar and smart power control systems.
Environment Minister Greg Hunt recently announced the Australian Renewable Energy Agency (ARENA) will contribute $4.8 million to Hydro Tasmania, supporting a $7.3 million project that will install 600kW of new solar PV, supplying the island with 45% renewable energies.
ARENA CEO Ivor Frischknecht said: "The high cost of shipped-in diesel presented a compelling case for island communities to make the switch to renewable energy."
The project will double the installed capacity of renewable energy on the island and is expected to save an additional 500 tonnes of CO2 per year.
Said Mr Hunt: "I'm confident this will serve as another strong case study that could be replicated in other remote, island and off-grid locations that rely on emissions intensive diesel generation for power and fresh water."
The problem usually faced by solar projects is that solar electricity output peaks during the middle of the day, while energy consumption peaks in mornings and evenings. Without a battery, the energy from this peak period cannot be stored and would simply go to waste on the island.
This problem has been overcome by a simple yet innovative 'smart power control system' that will be integrated by Hydro Tasmania. These control systems will redirect any excess solar power into the islands desalination plant and water storage facility, reducing demand for diesel-generated electricity.
The project is set to commence shortly and is due for completion in March 2017.
Compare Electricity Plans
Rottnest Island
Despite its unfortunate name, Rottnest Island boasts a rich history and beautiful landscapes. So if you're considering a holiday, we have listed some great things to do there.
Beaches
The western coast of Australia is home to some of the most beautiful beaches in the world, and Rottnest Island is certainly no exception. Some tourist favourites include 'The Basin', Salmon bay, Parakeet bay and Geordie bay. Whether it's surfing, snorkeling or soaking in the sun, Rottnest Island has you covered.
Salt Lakes
The salt lakes are not far from a few of the island's beaches. Not only does it mean the lakes are easily accessible, but the moisture in the air gives the salt lakes a surreal mirror effect. These salt lakes are beautiful and are considered a "must-see" during the sunset or sunrise.
Museums
Being directly west of Perth, Rottnest Island has historically played a pivotal role in naval passage and west coast defence. Rottnest Island has its own museum as well as a number of lighthouses, barracks and WW2 gun batteries open to the public.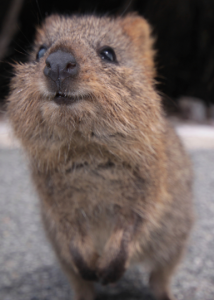 Visit the Quokkas
Rottnest Island is home to the internet famous Quokka, widely regarded as the happiest animal on earth. They are friendly and photogenic animals, so try getting a happy snap with one if you're lucky enough.
Sustainable energy centre
As part of its renewable energy project, a new infrastructure and sustainable technology centre is being constructed on Rottnest Island. As the island will soon stand at the forefront of Australian renewable energy technology, this will definitely be worth checking out.