SolaX Power describes its SolaX Battery as "a high-performance battery storage solution encompassing the latest lithium-ion battery technology".
Founded in China in 2003 and headquartered in Hangzhou, SolaX, which is affiliated with the Zhejiang University, operates in a number of markets throughout the world, and has an office in Australia.
SolaX states that its "product range incorporates the very latest in solar innovation, thanks to the continued focus on R&D and unceasing commitment to pushing back the boundaries of what is possible".
SolaX partnered with LG Chem to introduce the SolaX Battery in 2017.
What technology does the SolaX Battery use?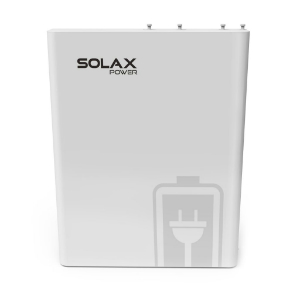 Designed and manufactured in partnership with LG Chem and employing lithium-ion battery technology, the SolaX Battery is available in 3.3 and 6.5 kWh models, featuring a 6,000 cycle lifespan and 95 per cent depth of discharge.
SolaX also produces a range of solar inverters, with the SolaX Battery compatible with all of its 48 V hybrid models.
When it comes to remote monitoring, SolaX states that its SolaX Portal V2 provides for users to select "which items you power with solar in your home, monitor your PV production and view your current yield".
The SolaX Portal, which can be accessed via web browser or app (available for Android and iOS smart devices) provides users with real-time system status feedback.
"Use the SolaX Portal to check the status of your battery," SolaX states. "View live data and check the historical performance using a range of reporting tools."
The SolaX Portal also sends email reports regarding a system's status, and "will pick up on any fault and ping an in-depth report to the specified email address".
You may also be interested in:
Installation
SolaX states that the SolaX Battery is lightweight, with it sporting a small and compact design and providing for plug-and-play installation.
The 3.3 kWh model measures in at 338.8 x 445 x 110 mm and weighs 25.5 kg (plus or minus 0.2 kg), and the 6.5 kWh model 586.6 x 445 x 110 mm, weighing in at 44 kg (plus or minus 0.2 kg).
The SolaX Battery comes with a 10-year (3,000 cycle) warranty.
Interested in purchasing the SolaX Battery?
Consumers interested in purchasing the SolaX Battery can find further information via SolaX's website. You can get in touch with SolaX via phone or email, or by filling out a contact form at its website.