Tesla has been making waves in the world of renewable energy technologies for years and it's showing no signs of slowing down. After partnering with SolarCity – the largest solar producer in the United States – Tesla has revealed a range of solar roofing tiles that could make the process of capturing and storing solar energy even easier.
The small photovoltaic panels look and serve like regular roof tiles while also generating electricity from the sun in traditional solar power fashion. To compliment its new product, Tesla has also revealed the Powerwall 2 – an upgraded version of Tesla's massively popular Powerwall storage battery.
Here's what we know so far.
Tesla solar tiles
Tesla's solar tiles are essentially small solar panels design to look and feel like traditional tile roofing. This means there's no need to install large, bulky solar panels – your roof is the solar panel!
These glass tiles are specially designed to mimic traditional tile designs. There are currently four styles (below): Tuscan, Slate, Textured and Smooth.

These solar PV panels are covered by a layer of glass with micro louvers, which allows the tile to look opaque from a street view, but transparent from a birds-eye view. This means that while it looks like a regular tile to us, the sunlight from above can still penetrate through to the solar cells. According to Tesla's CEO Elon Musk, these solar tiles are only 2% less efficient than standard panels, though he claims there's potential to improve this efficiency beyond what standard panels are capable of.
For those concerned that Tesla's glass tiles might be too fragile for roofing purposes, Tesla has demonstrated that its tiles are tougher than traditional terra cotta, clay and slate tiles. Elon Musk also claimed these tiles are more durable than traditional alternatives, claiming they last 2-3 times longer than regular roofs.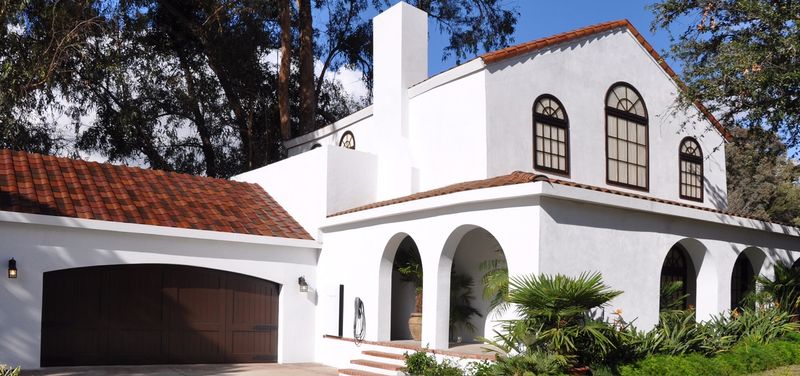 Mr Musk declined to give a price range for this new product, though he claimed it will be cheaper than the combined costs of traditional roofing and grid electricity.
The announcement of this product comes in the lead-up to the vote by Tesla to acquire its partner, SolarCity. While Mr Musk anticipates that installations will begin in the United States sometime next year, he warns that the rollout will be "unwieldy" if the merger fails.
Mr Musk has expressed he wants to see the future entirely powered by renewable energy solutions, and sees solar roof tiles as the next step. "This is sort of the integrated future. An electric car, a Powerwall and a solar roof. The key is it needs to be beautiful, affordable and seamlessly integrated," he said.
Compare Electricity Plans
Tesla Powerwall 2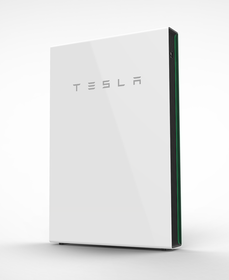 Tesla became a major player in the solar battery market in 2015 with the launch of its 7kWh Powerwall storage system. Now, to compliment Tesla's new solar tiles, the company has announced the Tesla Powerwall 2 – a new battery storage unit with twice the capacity of its predecessor.
While the first edition Powerwall could store enough energy to power your home in the evening, Mr Musk says Tesla's new 14kWh unit can potentially meet the power needs of a family of four for an entire day.
The Tesla Powerwall 2 is about the same physical size as the original, though Tesla has stepped back from its unique curve design in favour of a more standard rectangular battery.
What has left many most impressed with the Powerwall 2 is the price tag. At $US5500 ($7230), it's about the same price you would pay for the original Powerwall. In addition, the Tesla Powerwall 2 has an inbuilt inverter, making installation simpler and cheaper. This goes to show just how quickly solar storage viability is improving as it becomes increasingly affordable.
Similar to the solar roofing, Musk says he anticipates the rollout of the Tesla Powerwall 2 will begin in 2017, though there is no indication as to when this might hit Australian shores. More comprehensive information as to the specifications of the Powerwall 2 is expected to be released late November.