Canstar Blue's customer satisfaction ratings for coffee shop chains provide an insight into what consumers demand and the challenges faced by the big chains as they try to meet those expectations.
But what about the little guys? Even though the big chains are popular and you're never too far away from one of them, we thought it was only right to get an idea of how things work at the thousands of small, independent cafés across Australia.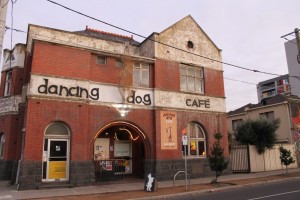 So we caught up with Ben Coyle, owner of the Dancing Dog Café in Melbourne, to get his thoughts. He mentors and coaches new café owners and has plenty of stories to tell – he's even written a book about his experiences, called Spilling the Beans. So here, he spills some beans for us.
"Many people dream of owning a café one day. While it can be very rewarding, there is a lot of work that goes on behind the scenes. In fact, one-sixth of new cafés go out of business within the first three years, for reasons that could have been avoided," he said.
Q) What are your busiest times of day?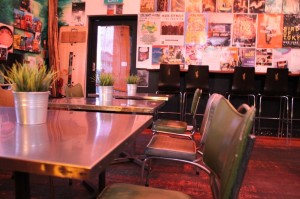 A) In general most cafés experience a rush in the morning and over lunch due to people getting their morning coffee or taking meals. I have found that this can also be weather dependent; the first hot or cold changes in every season can affect how busy you may be. Having said that, in a society with such flexible hours, I find there is no rhyme or reason as to when you will get busy.
Q) What are your most popular drinks and snacks?
A) Coffee is by far the most popular choice, especially with the different brewing methods available, however tea is also becoming more popular. In my venue, a toasted focaccia is always popular, as is the soup of the day. But a fresh home baked muffin takes the cake (pardon the pun).
Q) What are the biggest challenges you face on a typical day? Is there such as thing as a typical day?
A) That is a good question. In my business every day is slightly different. Most café owners, other than possibly wanting more customers on any given day, find staffing an issue. Hospitality is known as a transient industry where staffing is concerned. This means a constant search for good people and never-ending training.
Half of Aussies prioritise coffee over breakfast
Q) What are some of the most unusual things you've overheard, or had to deal with?
A) Oh, that is a whole book right there. Probably my favourite story is when I found a man in my kitchen leaning over the sink, his face buried in a mango he brought in himself. He was surprised when I asked what he was doing and told him that he wasn't allowed in the kitchen. He then proceeded to steal toilet paper after having washed the mango off his face. I don't think he was the full cup of coffee, if you know what I mean.
Q) What is more important, great coffee or great service?
A) With the exception of a coffee cart or hole in the wall coffee business, I'd say great service supersedes great coffee. No matter how good a coffee is, if you do not smile and make people feel better for having come to your café, they won't remain customers for very long. A café should have both.
Q) Are there any things you wish you knew before setting up your business?
A) There are so many things that I wish I knew I wrote a book about it! Each lesson was valuable in its way and I would like to share three with you.
Firstly, I wish I knew more about the industry. It is not as simple as standing behind a counter taking money and making coffee. There is a lot more to be done when setting up, building and maintaining a café. There are lots of rules and regulations that must be adhered to. Doing more research would have helped me achieve success earlier.
Secondly, I wish I knew to trust my instincts. There are many people and suppliers who wanted my business and my money. Most are legitimate, but there are some unscrupulous and shrewd salespeople out there. Neither do they know or care how hard I work to make my business succeed. Remember the adage: If something sounds too good to be true, it probably is.
Lastly, cafés are in the people business, so you are there to serve others, and it is all about the experience you provide. Sometimes you will provide a great experience with little appreciation, as some people can be rude without realising it. So I wish that I learnt earlier to be more humble, to understand people better, and to be aware that it isn't personal. Business is a journey and as rewarding as it is, there are numerous challenges that require you to grow.