Just one in four Australian mothers and fathers believe the traditional model of a male breadwinner is best for a family, according to new research published in August by the Australian Institute of Family Studies.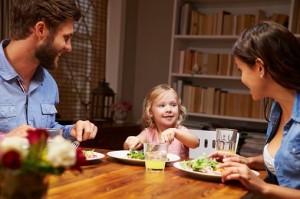 28% of mothers and 27% of fathers believed a sole male breadwinner was better than the parents sharing work and home responsibilities. Meanwhile, 38% of mothers and 36% of fathers disagreed, preferring shared responsibilities, and another third of participants didn't have strong feelings either way.
The longitudinal study surveyed 3,956 families whose children were 12-13 years-old, including families with a partnered mother and father and single mother families.
The study analysed two questions:
Is it better for the family if the husband is the principal breadwinner outside the home, and the wife has primary responsibility for the housework and child care?
If both husband and wife work, should they both share equally in the housework and child care?
Australian views on shared work
Mothers often choose not to work for "family reasons" regardless of their personal beliefs.
Most mothers who did not work said they chose to be a stay-at-home mum for "family reasons", including both the traditional mother (83%) and the non-traditional mother (51%).
Other reasons for mothers not working although they had non-traditional views included:
Not being able to find a suitable job (17%)
Not worth it financially, or would lose government benefits (5%)
Health reasons, injury, or disability (15%)
"Other reasons" including moving house or currently studying (22%)
Senior Researcher Dr Baxter said the study did not show that mothers with traditional views don't want to work – just that they have various reasons for not being able to work.
Mothers are often forced to work, whether they want to or not
53% of mothers who would prefer their husband to be the main breadwinner actually still had to work as well as their husband. Reasons for this included financial concerns, the rewards of being employed such as a personal sense of achievement and increased conversations with other adults, and their partner's expectation that they would work.
Employed mothers say their working has a positive effect on their children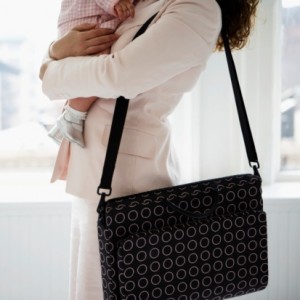 Even in mothers who would prefer Dad to be the primary breadwinner, 65% of employed mothers agreed that their working had a positive effect on their children. Only 10% disagreed.
45% of employed mothers even said that the fact that they work makes them a better parent.
It seems that while mothers have always believed the family benefits from them working, it has taken fathers longer to come around to more flexible and less traditional model. A survey just ten years ago in 2005 showed that 41% of fathers agreed that the male breadwinner model was best.
AIFS Senior Research Fellow, Dr Jennifer Baxter, said that families who believe in a male breadwinner model often still recognise the positive effects of a mother being employed.
Reality doesn't match beliefs when it comes to sharing work equally
Whether or not parents believed in a traditional model, the vast majority agreed that when both parents work, they should share the housework and child care.
83% of traditional mothers and 78% of traditional fathers agreed that Dad should help out around the house if Mum is also working. Among non-traditional parents, the responses showed even higher agreement that household work should be shared as well as paid work.
However, this doesn't match the reality of the average situation, with working mothers still doing much more of the household chores and child-raising. The study found that:
Mothers work for pay about half as much as fathers do – 24 hours per week compared to 45 hours.
Mothers spend nearly twice as much time taking care of the kids – 19 hours compared to 10 hours – and doing household chores – 20 hours compared to 10 hours per week.
Interestingly, the study showed that working mothers are quite willing to do more housework and child care and consider it fair – up to a point. Working mothers considered it unfair when they had to do 71% or more of the child care and 76% of the housework.
For couples where mothers worked full-time, 16% of parents still believed it would be better for the family to have a sole male breadwinner, although it did not match their situation.
Education lends itself to a flexible family model
Parents – especially mothers – who had achieved higher education, were more likely to hold less traditional views about gender roles and the family model.
Most couples agree on who should be the breadwinner
Thankfully, it looks like Australian households are mostly living in agreement. In most couples, parents tended to hold similar views about who should be the primary breadwinner. Only 12% of couples completely disagreed with each other about who should work and who should take care of the home.
In summary,
For more information about the study, read the LSAC Annual Statistical Report 2014 Chapter 3: Gender role attitudes within couples, and parents' time in paid work, child care and housework
Other articles you might like
Would you prefer paid parental leave or cheaper childcare?
Do you need a good pram to be a good parent?