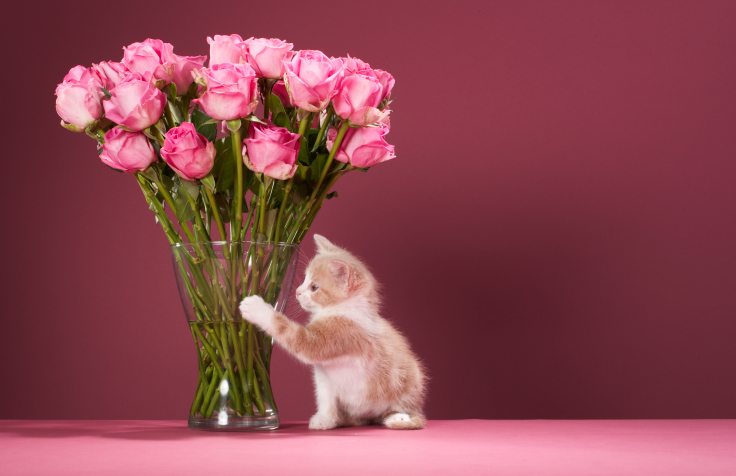 With Valentine's Day fast approaching, a new Canstar Blue survey has revealed the online florist rated highest by loved-up Aussies.
Canstar Blue surveyed 3,000 Australian adults across the country in order to find out which online florist is deemed to offer the best variety of flowers, range of other gift items, and value for money. Retailers were also judged on how easy their websites are to navigate, as well as delivery speed and reliability.
"When it comes to Valentine's Day, you don't want to make any mistakes, so we wanted to find out which online flower delivery service is getting things right," said Head of Canstar Blue, Megan Doyle. "It's easy to spend a small fortune when you buy flowers and all those chocolates and teddy bears online, so it's a good idea to find out what other consumers think about a particular website, including which offers the best value. That's where we come in.
"Not only do you want to get a good deal, but you also want to be confident that your delivery instructions are followed accurately and promptly. Nothing can ruin Valentine's Day like your planned surprise going wrong, especially when it's out of your hands. It's all about delivering on those promises when it matters most."
Four nationally-operating online florists received the minimum number of survey responses to be included in the ratings – three of which received top marks for website navigation. Petals was the only retailer to score five stars for its variety of flowers and range of other gifts, but EASYFLOWERS came out on top with regards to value for money and overall customer satisfaction. It was also joined by Roses Only in achieving a five-star review for delivery speed and reliability.
It is the second year in a row that EASYFLOWERS has topped the customer satisfaction ratings.
"Consumers want a good range of products to choose from and a website that is easy to use, but ultimately they want to feel like they're getting value for money from their purchase and can trust the delivery service," said Mrs Doyle. "Trust is the key word when it comes to buying something like flowers online. You put your trust in the retailer to provide fresh, quality flowers, and then trust them to make the delivery on time.
"One in four survey respondents told us they have experienced an online flower order going wrong. That's why it's a good idea to do your research before getting out your credit card.
"Our research shows that for the second year in a row, consumers trust EASYFLOWERS to offer great value, provide speedy delivery, and do an overall good job."
See our full online florist ratings report here.