Recycling is a fundamental part of how we manage our waste in Australian society and without it, our resources would be a lot less plentiful and more expensive than they are today. It's becoming ingrained in our collective psyche that certain types of re-useable materials are destined for the recycling bin rather than the trash, but such a conscious attitude is a fairly recent development. Large-scale recycling has only become widespread over the past decade – though some companies have been re-using their resources for decades. So what is Australia's track record when it comes to using our resources efficiently, and what developments will happen in the future?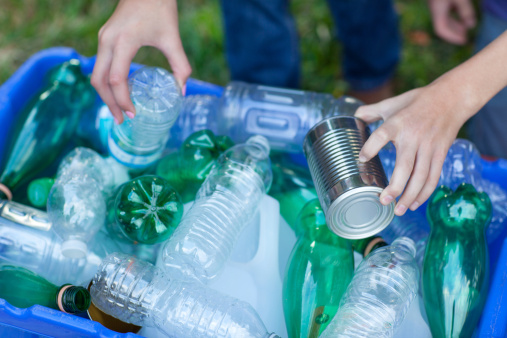 Recycling in industry has been going on for decades, with Planet Ark reporting that BHP first began using recycled steel back in 1915. Scrap metal businesses have been around for as long as there have been products which use it such as cars, bicycles and whitegoods, and even waste paper collection first began in Melbourne in the 1920s. It's only recently, however, that the awareness of the need to recycle has really become universal.
According to the ABS, almost every household in Australia (98%) reported that they recycled their waste in 2009, up from 91% back in 1996. Eighty-six percent also said that they re-used what would otherwise be waste, with the majority of such things being paper, glass and plastic products. A key piece of policy which helped cause this was the National Kerbside Recycling Strategy, which lets households leave certain unused items out on the curb for collection; kerbside collections meant the rate of household recycling actually doubled from 1990 to 1993, and has continued to increase since. More recent advances include the National Television and Computer Recycling Scheme implemented in 2012, which aims to substantially reduce the growing problem of e-waste being thrown away indiscriminately (to find out more, check out our e-waste article), as well as the container refund schemes currently operating in South Australia and the Northern Territory.
What initiatives are in place to help recycling?
One of the biggest events in Australia that helps to raise awareness about taking care of our environment is National Recycling Week, which occurs in the second week of November. The project is run by Planet Ark, who help organise events at schools, businesses and in the community at large, and aims to educate people about the benefits of recycling and how to use programs such as kerbside collections. Clean Up Australia is another organisation which aims to reduce the amount of waste in our environment, and a key way of doing that is creating recycling programs and spreading information on how to deal with your waste properly. When it comes to recycling, Australia still has a fair way to go, but growing awareness and an increasing proportion of people recycling their waste means the future is looking bright for the sustainability of our country.