Canstar Blue has analysed its customer satisfaction data from the last year to identify the seven biggest sins of service in the eyes of everyday Australians.
"While the cost of the product or service you're paying for will always go a long way to determining your overall satisfaction, the customer service you experience can be just as, if not more important. You will remember poor service a long time after you forget how much you paid for something," said Head of Canstar Blue, Megan Doyle.
"If there's one sure-fire way to lose customers, it's by making them feel that they're not valued. Or worse still, by being downright rude to them. We engage with thousands of Australians every month to measure and track consumer sentiment and regularly learn about the sort of customer service nightmares being faced.
"It's never been more important for businesses to get their customer service spot on. The digital age is forcing companies to up their game as social media has the power to tarnish a reputation and brand in the blink of an eye, yet some are still not getting the message."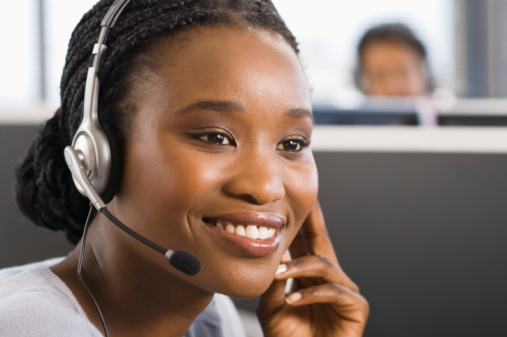 Whether you're buying a coffee, doing your supermarket shopping, or trying to communicate with your energy supplier over the phone, nothing makes you want to bang your head against a brick wall like bad customer service. But that's exactly what many Australians are experiencing on a regular basis – so what gets our back up most?
1. Not paying attention to customers
Nobody likes to feel ignored, but it's a common complaint. Picture the scene; you're standing at the counter waiting to be served and hand over your money, yet the staff are too preoccupied to take it off you! This type of scenario can often occur in coffee shops or other quick service restaurants where staff are usually expected to serve customers while fulfilling other duties like preparing drinks and food. This can also be an issue in big electronics or department stores, where sales assistants are often forced to juggle numerous enquires at once and may be more likely to concentrate on a customer buying a $2,000 TV than a $50 toaster.
"Time is of the essence – you can't expect a customer to stand around waiting to hand over their money for longer than a minute or so. Any longer and many will be inclined to take their cash elsewhere," said Mrs Doyle. "Some big chains may not realise the amount of money that walks out the door because customers are not prepared to waste their time."
Verbatim comments from Canstar Blue research:
"I was looking for a particular thing and enquired at the POS (point of sale). A staff member was called to attend to my enquiry and never came. The person at the POS also didn't attend to my enquiry, even though it appeared that she had nothing to do. It was just a matter of checking the computers."
"The salesman was too busy talking to his friend to spend the time getting a little more information for me. Too many sales staff ask if you are OK, but then don't want to serve you."        
"It's hard to find someone to help you with a purchase as they are very young and tech savvy and not at all interested in older customers."
2. Keeping customers waiting too long
The feeling of being ignored when you're trying to order something is bad enough, but for many people it's eclipsed by the frustration of paying for something and being left to wait for what seems like an eternity for it to be handed over. We've all been left sitting at a table wondering what on earth could be taking so long, or stood amongst the gathering crowd waiting for our coffee to be made.
"Most people can accept waiting for a reasonable amount of time for their food or drink, but there's a fine line and it's easy to cross," said Mrs Doyle. "Up to a point, consumers will forgive some aspects of poor customer service, as long as they're not left waiting too long. Slow service is a very common complaint and unless you're really satisfied with your order, the length of time you waited could be the overriding memory you take away with you."
Verbatim comments from Canstar Blue research:
"I once waited for 10 minutes after being seated and no-one brought me a menu or asked to take my order, nor come anywhere near me. I left on that occasion. It's not the first time that I've experienced poor service at that outlet."
"Some staff think it's OK to talk about their private lives whilst serving you, therefore taking way too long to make a coffee!"
"Some staff are good but mostly they don't care. I visited this store many times in the last few weeks when it's been hot, and it is annoying when people waste you precious time. I felt they couldn't be bothered to help me. Imagine someone working hard and fast outside in the heat and then they come in and are standing in a line dealing with someone who wastes their time."
3. Lack of product or service knowledge
When you head in-store or pick up the phone, it's a reasonable assumption that the assistant you look to for guidance will have a good understanding of what they're talking about, or trying to sell. But this isn't always the case. A common complaint is that sales staff are often too young and haven't been trained well enough to offer the level of knowledge expected by customers – or they simply don't know what they are talking about.
"We expect sales staff to be experts in their field and if they can't come up with some knowledgeable answers to reasonable questions, it's probably best if they just say so," said Mrs Doyle. "It's easy to forgive a lack of knowledge, but sometimes a shop assistant might try to 'wing it' and in doing so could waste even more of your time – being sent to the wrong aisle, for example."
Verbatim comments from Canstar Blue research:
"They don't always have the product knowledge they pretend to have. They're unhelpful and don't have the imagination to solve even simple problems."
"The staff generally haven't got a clue. Some sales people do not know about the products they are selling."
"No-one ever comes to ask if I require assistance and the sales representatives' product knowledge is poor."
4. Being pushy and upselling
"Is there anything else I can get for you?" is a routine question posed by checkout operators and sales staff – to which a simple "no thanks" will usually bring an end to the discussion with little offence taken. A follow-up question of "are you sure I can't get you a…" is likely to provoke some frustration on the part of the customer, but any more than that and they're really pushing their luck.
"A key skill in delivering good customer service is being able to read a situation – and the customer," said Mrs Doyle. "Some people won't want to be approached or asked questions, while others might as well have a sign on their forehead saying 'please come and sell me things'. It's important that shop assistants are able to differentiate between the two and adjust their approach accordingly, otherwise they risk annoying customers and they might not see them again."
Verbatim comments from Canstar Blue research:
"The staff are lazy and they try to get you to purchase things you don't need or try and get you another product. I went in for a TomTom and the girl was trying to sell me a garment."
"They always try to upsell you an extended warranty or take-back option, which would wipe out any savings from products on sale. Sales staff can get very pushy at times."
"They keep trying to sell me services I haven't asked for. Terrible customer service, overseas call centre and text messages early in the morning or late at night."
5. Being unhelpful or giving the impression you don't care
If you've ever had to call your energy supplier with a query over a bill or fault, there's a good chance you'll have felt like banging your head against a brick wall. A common complaint thrown at call centre staff is that they simply don't listen and would rather follow their script than actually address the issue at hand and talk to you like a human being. The ultimate insult is being passed from pillar to post, having to repeat yourself over and over to different representatives.
"People can end up feeling like they're not being heard," said Mrs Doyle. "If you need to call your energy supplier, phone service provider or whoever else, it's probably because you have a problem that needs solving and the last thing you want is to feel like you're not being listened to. Getting straight answers to straight questions should not be too much to ask, but unfortunately it often is."
Verbatim comments from Canstar Blue research:
"I complained once about something and they never answered, but then several weeks later sent me another email asking if my problem was resolved. I can't complain about the service, as there is none."
"They couldn't care less about customer service. They don't let you know if there is a better deal, they will just let you pay the higher rate. Arrogant and unsympathetic. You can be on the phone up to three hours when you have a problem with your bill."
"The staff are not helpful. They are good at talking or consulting, but don't help to lift or move the goods I bought. They are very lazy. I had to move the BBQ and furniture I bought by myself because nobody helped me. They gathered together talking and chatting. They are so lucky to get this kind of job."
6. Breaking promises or giving false information
One of the worst things that customer service representatives can do is tell you one thing, but do another. Feeling like you have been misled is hugely frustrating and will no doubt cause offence to many, even if the mistake was unintentional. This could include being quoted one price, but then charged another, being told a complaint was being handled, when in fact it was being ignored, and deciding to make a purchase based on advice that turns out to be incorrect.
"People will always make mistakes, but shop assistants and call centre staff should do their best to get their facts right," said Mrs Doyle. "There is no excuse for a lack of transparency and honesty, especially when it comes to spending money. Another common complaint is that consumers find contradictions between what they are told on the phone and what they learn in store. This seems to be most prevalent with some mobile phone service providers."
Verbatim comments from Canstar Blue research:
"A special offer was not marked on the shelf and the sales person did not know about it. When he checked and saw it was on special, the price he gave me was still wrong, so he had to go to their website to see the price I gave him and then mark the item accordingly. If they are having a special it should be known so that the customer has a better experience than having to tell the sales people what the price is."
"The sales person provided me with incorrect information when I bought a TV. I asked if it recorded to USB and was told it did. But when I got it home and read the manual, I found out it didn't."
"Some staff don't deliver what they promise. They did not tell us that some things on the menu were not available until after the payment was made."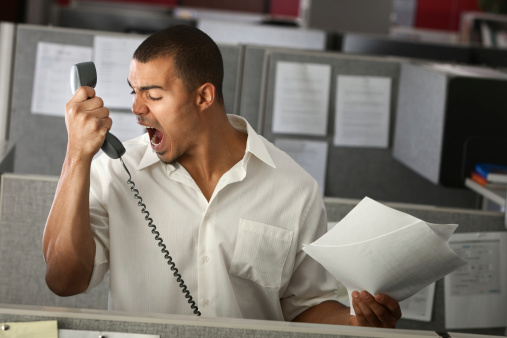 7. Being rude to customers
Most people would sympathise with a shop assistant at the end of a long, hard day, but there is never any excuse for downright rude, arrogant or unhelpful behaviour – all accusations that are sometimes thrown at staff on the front line of service. This includes things like tone of voice, body language and a general unhelpful attitude towards customers. And don't even dream about using foul language!
"This is a common criticism of young staff in particular and although some of them might point the finger at other people for being equally rude, the customer – as they say – is always right," said Mrs Doyle. "This is especially true when it comes to behaviour and portraying a positive, helpful manner. Being able to bite your tongue and remain professional at all times comes with the territory."
Verbatim comments from Canstar Blue research:
"They treated me extremely badly when I needed help with my brand new, expensive computer. They were also rude and dismissive."
"The last time I went there, the person who took my order was chewing gum and you could really notice it. I thought that was in poor taste and very rude when dealing one-on-one with customers."
"I've had abruptness from employees, rudeness, and some are just bored. I feel they need to be rotated about in different areas to enjoy their work and keep their minds stimulated, if I were a manager, this is what I would attempt doing."
Who is getting their customer service right?
Canstar Blue's research from the last 12 months has identified the following companies that have achieved five-star customer service ratings from consumers.
| | |
| --- | --- |
| Research category | Five-star ratings for customer service |
| Electronics retailers | The Good Guys |
| Hardware stores | Home Timber & Hardware |
| Supermarkets | Coles, Foodland |
| Pharmacies | Amcal, Guardian |
| Banks | Bendigo Bank, Commonwealth Bank,Heritage Bank, NAB, Teachers Mutual |
| Mobile phone service providers | amaysim |
| Broadband and internet bundles | iiNet, Internode, Westnet |
| Coffee shop chains | Zarraffa's Coffee |
| Pizza stores | Crust, Dominos, Pizza Capers, |
| Quick service restaurants | Subway |
| Online accommodation websites | Booking.com |
| Service stations | 7-Eleven, BP, Caltex, Coles Express |
| Hire cars | Avis |
| Car dealerships | Ford, Honda |
| Car tyre retailers | Goodyear, JAX TyresKmart Tyres & Auto, Tyrepower |
| Electricity and gas suppliers | Click here to see ratings by state. |
Source: www.canstarblue.com.au. Based on research published between May 1 2014 and May 1 2015. Includes all brands mentioned in customer satisfaction surveys over that period. Five-star ratings include customer service, service and advice, point of sale service, after sale service and technical support.
"Fortunately, there are a number of companies across the spectrum that are getting the thumbs up from happy customers and we congratulate them for their efforts," said Mrs Doyle.
"Consumers often have high expectations and demand impeccable customer service. They are becoming more empowered and less willing to accept bad service. Not only will they vote with their feet and take their money elsewhere, but they'll also make sure all their friends and family – and Twitter followers – know about it.
"People may not be as likely to shout about good service from the rooftops, but they do appreciate it, and are more likely to remain loyal to a particular company, retailer, or restaurant if they think their custom is valued."