Whether it's too cold, you're too tired, or maybe it's just Friday; there's always an excuse to avoid going to the gym.  With winter here, the temptation to go home and find solace in a hot chocolate instead of a treadmill is even higher. But enlisting the support of a buddy can be a great way to curb those temptations and force yourself to get moving.
Here are some buddy options to try out:
A friend, spouse or colleague as your workout partner
Workout partners provide a powerful combination of support, accountability, motivation and healthy competition. Finding strength in numbers makes working out more fun, and brings a social aspect to what can often be a lonely task. If your exercise partner is your spouse, it can also be a great way to spend more time together and build some healthy patterns into the relationship.
Try to find a workout partner that is of similar fitness, and with similar goals. That way you can work towards something together, and push each other to get over the finish line.
A personal trainer
In the absence of a friend who's willing to hit the gym, you can always pay for one! As a trained exerciser, a personal trainer will not only motivate you to work out, but will also push you to improve. They know where your limit is, and they'll push you past it every time. They will also keep an eye on your form and make sure you're doing everything correctly, so there's less chance of injury.
And if all else fails, paying for an appointment is pretty good motivation to keep it!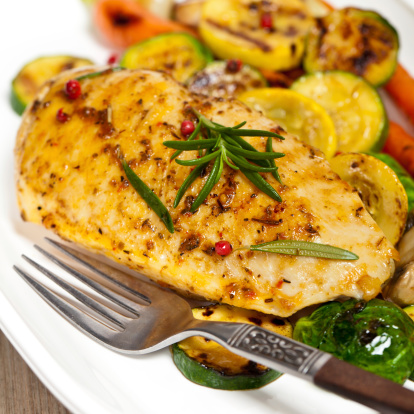 Six great workout foods to try

A fur-buddy
If you can't find a workout partner or can't afford a personal trainer, having a dog who really, really, really wants to be walked is a great motivator to get out there and do it. And if the pleading eyes aren't enough, the chewed up shoes, clothes and toys, plus holes in your prize lawn will probably be enough to encourage you to take your dog out and burn off his or her energy. Remember, tired dogs are well behaved dogs!
A boot camp or fitness class
The number one benefit of training in a group is that it makes exercise fun! Working out with a group of like-minded people with similar goals can create a sense of camaraderie, and is a great way to make new friends. You'll be excited for the next class, rather than making excuses not to go.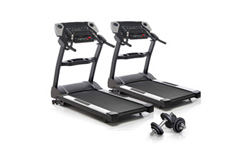 Compare some of the best gym brands here
Joining a team sport
Team sports offer a lot of appeal, and many people make lifelong friends at their social Tuesday netball or winning Saturday soccer team. As part of a team you'll be more accountable, as you are letting others down if you don't turn up. Not to mention, it can be a great feeling if you win – bringing both the satisfaction of a good workout and the high of a great game.
Your buddy can be furry, friendly, compensated or a whole team of people; whoever they are, they're your ticket to year-round exercise motivation. So pick up the phone, phone a friend, put down that hot chocolate and get to the gym!
Other articles you might like
How to find an extra four hours a week
Would a single sex gym work for you?