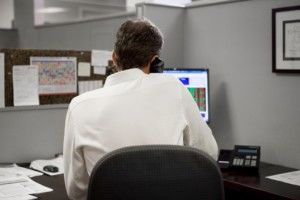 We all do it – logging on to Facebook or Twitter, or checking our emails or internet banking while the boss isn't looking. But if you're at work while you're reading this, there's a good chance you're seriously annoying your employer.
That's because a new survey Canstar Blue survey reveals that one in three small business owners have got so fed up with the misuse of internet by their staff that they have banned the use of social media during work hours.
But it's little wonder, considering a separate survey revealed that more than a third of young people spend over three hours a day surfing the net while they're supposed to be working. One in five even said they spend more than four hours online – half the normal working day,
And interestingly the younger your boss is, the more likely he or she is to keep very close tabs on your personal internet use, with 44% of Gen Y managers banning social media at work, compared to less than a third of Boomer bosses.
"Social media for private use is obviously not work, so to use it during working hours is stealing," said one small business owner. "My employees have accepted this. There was one case where I could see an employee had accessed her Facebook account and had been doing this during her work hours. It was hard to determine how long she had been on it, but she was told in no uncertain terms not to access it at work again."
Our survey, of more than 850 small business owners across Australia, suggests Queensland (36%) is the state where social media is the most likely to be banned, with South Australian managers (25%) apparently the most lenient.
And apart from the distractions of social media, one in five bosses said their staff are too liberal with their personal use of the internet in general, which could include anything from checking internet banking to reading news websites.
Where do you draw the line with inappropriate use of the internet at work?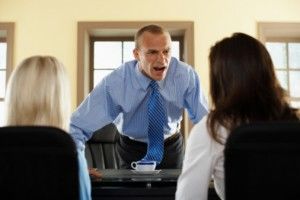 "Most small employers have still not addressed the issue and rarely have the systems or supervision in place to detect misuse of the internet," said Rob Stevenson, Principal of Australian Workplace Lawyers.
"In this situation, it often takes a particular trigger or event for misuse to come to the employer's attention. The issue that most commonly results in termination of employment is the posting of derogatory comments about the employer on social media.
"In my experience, small business clients will often allow systemic abuse to go unaddressed until it becomes a real problem or will allow their frustrations to mount at what they perceive to be abuse of a privilege by an employee or employees without taking the matter up at an early stage with the employee. This often results in it being more difficult to address the matter once the employer reaches boiling point and wants to take a more severe type of disciplinary action that is really not justified without a lead up process.
"Hence, some small employers feel – I think rightly – that it is simpler to have a blanket ban in place rather than having to enforce a subjective reasonableness test on a case by case basis. Of course, it is one thing to have a policy, whether written or unwritten, and it is another to enforce it."
The survey of small business owners, with 19 or fewer employees, also reveals that one in ten have a problem with staff stealing office stationary. The same number even claimed they would be able to pay their employees more were it not for them having to replace those office supplies. And a quarter of owners said they have to order 10 or more pens per employee – every year!