The Coles Christmas Little Shop is closing early after the supermarket chain announced it has run out of festive mini collectables.
The promotion was set to end at the close of business on December 24, but Coles always pointed out that it could end sooner if all the little toys were snapped up early.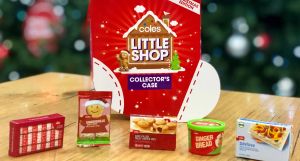 "Sorry to say we have run out of Little Shop Christmas Edition mini collectables," Coles announced on its website.
"You can still build you own Little Shop Christmas Edition Collector's Case."
It's not clear whether every Coles store has run out of the Christmas collectables, but Coles has confirmed to Canstar Blue that stocks will not be replenished.
Coles has also sold out of the Christmas Little Shop collector's cases, with some shoppers starting to react with disappointment online.
@Coles re your next little shop promotion can you please make the cases free as part of the $30 promotion with a limit of one per register receipt as it's just impossible to get one @sacaf76 @jolperry

— DeidreAnne (@DeidreAnne1) December 17, 2018
I know your out of the mini collectable cases @Coles but are you out of the minis also?!? My local didn't have them last night, didn't even have advertising up!

— Belinda Richardson (@bericher13) December 17, 2018
The promotion ran from December 7, with five miniature Christmas favourites to collect including Coles Christmas Crackers, Deep Filled Fruit Mince Pies, Pavlova Slab, a Gingerbread Man, and Gingerbread Ice Cream.
For every $30 spent on eligible purchases in-store or online, Coles customers were able to receive one mini collectable, in the same manner as the original Little Shop promotion back in July that sent the country into a frenzy.
The promotion went so well, Coles reported an increase in sales, with Woolworths noting it as a reason for its downfall at that time.
What happened to Woolworths' Mini Collectables?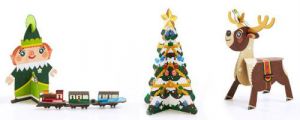 Just before Coles announced its Little Shop comeback for Christmas, Woolworths brought out its very own Christmas 'Pop-Out' collectables.
From November 14 until December 11, customers shopping at Woolworths received one of 12 buildable cardboard characters for every $30 spent on groceries.
The supermarket chain held an official swap day for its Pop-Out Christmas collectables on December 8, though the promotion appears to have failed to capture the imagination of shoppers in the same way as the original Coles Little Shop.