Coles Little Shop fanatics rejoice! You now have longer to collect all your favourite mini collectables.
The supermarket giant has announced it is extending the hugely popular promotion for another few weeks, until stocks last.
Coles will continue to give away the mini collectables of popular products at supermarkets across Australia until 11 September 2018.
Coles Little Shop is an Australian supermarket first promotion, which allows customers to collect 30 miniature replicas of some of Australia's most popular grocery brands, like Colgate, Nutella and Vicks.
One collectable is handed out for every $30 spent in-store or online.
The campaign, initially due to end on 28 August, has been a big success, with many fanatics still franticly trying to complete the full set.
Supermarket rival Woolworths recently pointed to the Little Shop campaign as a reason for its slump in sales over the last quarter.
Coles Chief Operating Officer, Greg Davis, said customers have been very positive about Little Shop and are having a lot of fun collecting and swapping the miniatures.
"We've heard stories about how Little Shop has created mini communities with friends, families, neighbours and work colleagues all helping each other collect," he said.
"We are delighted to be able to continue the campaign for customers who have told us they need more time to complete their sets."
Coles mini Red Hands still up for grabs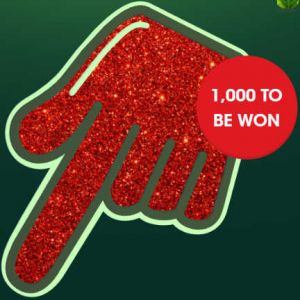 Little Shop also includes a special edition mini 'Red Hand', inspired by Coles' long-running 'Down, Down' advertising campaign. This is the most sought-after miniature of all because it's not only rare – with 600 still left to find, according to Coles – but also comes with a free $100 Coles gift card. Those lucky enough to score one can redeem their gift card by entering the unique code found on the leaflet inside.
Those who have missed Coles' official Little Shop swap day are still able to jump online as Facebook is flooded with local swap groups to help Aussies swap for their missing collectables.
Some groups require you to confirm if you live in Australia and to agree that you won't buy or sell mini collectables. Swaps only!
On eBay, you can find the full set being sold for $999.99, with Coles' mini 'Red Hand' priced as high as $400, plus postage.