Almost eight out of 10 Australians are more likely to apply for credit cards or personal loans from the institution they bank with, rather than make the effort to find the best value possible.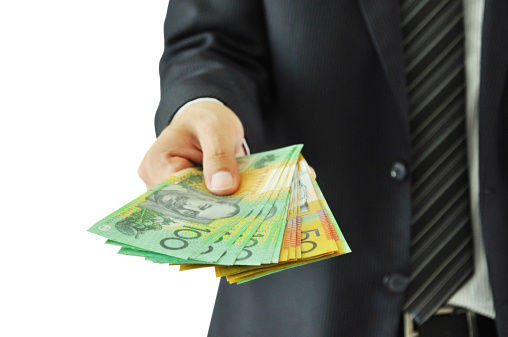 That's one of the findings of a new Canstar Blue study, which found that the very young and the very old are the most likely to stick with their bank and not shop around.
Overall, 89% of the 5,549 adults surveyed said they are happy with their bank, despite one in three being hit with unexpected fees or charges. Just 18% said they would like to take their money elsewhere.
It's encouraging that so many people are happy with their bank, but very concerning that the vast majority of consumers seem willing to take out financial products based on convenience rather than value. Regardless of who you bank with, it's absolutely crucial that you thoroughly compare all financial products available – otherwise your loyalty could end up costing you big.
Banking bliss could lead to complacency – and that's where you can make serious financial mistakes. Don't fall into the trap of assuming your bank offers great value products, just because it gets the day-to-day stuff right.
A total of 78% of survey respondents admitted they are more likely to apply for products like credit cards and personal loans from their bank, with those aged 18-24 (84%) and those aged 70 or older (82%) the most likely. Those two demographics were also found to be most content with their bank.
The following tables show the vast difference between the minimum and maximum interest rates for personal loans currently on CANSTAR's database – emphasising the need to shop around for the best value. On a $5,000 loan over three years, for example, you could pay as much as $1,100 more in interest than you need to. And it's a similar story with credit cards, with interest rates of between 8.99% and 23.50%.
| | | | |
| --- | --- | --- | --- |
| Personal loan interest rates – variable | Min | Max | Ave  |
| Unsecured personal loan | 5.1% | 18.99% | 13.3% |
| Secured personal loan | 5.1% | 13.99% | 10.4% |
Source: Canstar.com.au. Based on loans of $5,000
| | | | |
| --- | --- | --- | --- |
| Personal loan interest rates – fixed | Min | Max | Ave |
| Unsecured personal loan | 7.99% | 17.49% | 12.68% |
| Secured personal loan | 6.49% | 12.99% | 9.76% |
Source: Canstar.com.au. Based on loans of $5,000
Canstar Blue also found that good problem and enquiry-handling outranks the importance of fees, charges and interest rates for consumers when it comes to determining overall satisfaction with banks.
| | |
| --- | --- |
| Drivers of banking satisfaction | % of respondents |
| Enquiry and problem handling | 38% |
| Fees and charges | 15% |
| Branch service | 11% |
| Product range | 11% |
| Internet banking service | 10% |
| Interest rates | 7% |
Source: Canstar Blue Banking survey 2015
It's slightly worrying that so many consumers place more emphasis on problem-handling than fees, charges and interest rates, which are ultimately the ways that banks take money from you.
Whether it's online, over the phone, or in a branch, people expect their concerns to be taken seriously and their queries to be handled efficiently. But poor customer service won't cost you as much as an unfavourable interest rate on a credit card or personal loan, which could leave you thousands of dollars out of pocket.
Some Australians seem to be putting convenience ahead of value, which could be a big mistake.
Survey respondents were asked to rate their financial institution across a range of research criteria and for the second year in a row, NAB rated highest of the big four banks for overall customer satisfaction, while Teachers Mutual Bank rated highest of 14 challenger banks. Click here for further details on our bank ratings.
The Canstar Blue survey also found that 35% of Aussies find dealing with money stressful and overwhelming, while 69% believe financial security is important to be happy in life and 33% "live for today" when it comes to their finances. That may sound like a good idea for some, as long as you don't live to regret it!