Valentine's Day is a day for those looking for love to find it – right? Apparently not, with a recent survey of 1,031 RSVP.com.au members finding that 65% of them think Valentine's Day is overrated. The findings mirror a recent Canstar Blue survey, with 53% of the 2,050 respondents saying that they find Valentine's Day more of a chore than a special day.
It's all a bit ho hum, really.
Perhaps it comes down to the effort we put in, with 22% of Canstar Blue respondents often feeling disappointed with their partner's efforts on Valentine's Day and only 28% planning to do something extra special for their partner this year. That's definitely ho hum!
Some extra effort could pay off though: RSVP.com.au found that 41% of men and 35% of women surveyed think the day holds the potential to discover true love and a whopping 79% would like to receive a gift from a secret admirer. "It's not only women that say they would like to receive a gift or flowers," observed Kari Taylor, RSVP Spokespseron. "Overall, 83% of single women and 75% of single men told us they would like to receive a gift from a secret admirer on Valentine's Day.
"If you've been harbouring a secret crush, now is the time to make a move – anonymous or not."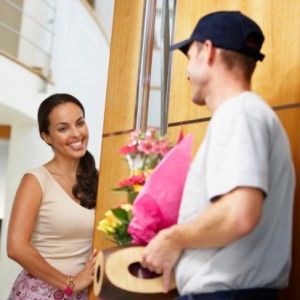 If you're wanting to make an admiring statement, why not try a gift delivered to the workplace? Only 21% of the Canstar Blue survey respondents had received a Valentine's gift at work, but a significant 80% of them liked the gesture. Of course, with Valentine's Day on a Saturday in 2015, you might need to get in a day early to make a workplace-based impression.
Interestingly, an article in the December 2014 edition of the Australian Flower Industry advises that a 15% drop in flower sales is often quoted in Australia, UK and USA when Valentine's Day falls on a weekend. "Let's not take these losses lying down," said leading flower exporter WAFEX Director (Eastern States) Adrian Parsons. "Let's shout out to our customers that flowers are the incomparable way to send a message of love on every single Valentine's Day, every single year."
And of course, if you do make the workplace gesture the day before Valentine's Day, it's almost certain to the The Day itself off on the right foot!