EASYFLOWERS sees a 20 fold increase in orders around Valentine's Day and Mother's Day, but their efforts have all been worthwhile, having secured Canstar Blue's Most Satisfied Customers Award for Online Flower Delivery Services.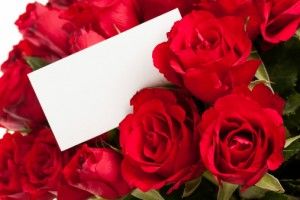 We caught up with Jason Squire, owner of EASYFLOWERS, to discuss the Adelaide-based company's success in a very competitive industry, and ask about some of those whacky Valentine's Day requests.
Q) We found the biggest drivers of customer satisfaction for online flower delivery to be value for money and the speed of delivery – both areas in which EASYFLOWERS scored five-star ratings. Can you tell us about how your business model has proved successful in giving consumers what they want?
Being a good listener is key to understanding customer needs. EASYFLOWERS follows up every single customer asking very specific questions about their experience to help us determine what we are doing right and where we could improve. We ask for their thoughts on our quality, value, delivery as well as our customer service. We then follow up their answers with everyone that was involved with that particular aspect of their order, be it our florist, courier or customer service teams. It has truly helped us to improve every aspect of our business over the years. Listen and learn!
Q) EASYFLOWERS was also the only website to achieve a five-star rating from customers with regards to ease of site navigation. Can you tell us about the efforts that have gone into building a website that is clearly working for consumers?

There is no faster way to lose a customer than to allow them to get lost on your website. Many websites will overload their visitors with so much irrelevant information that before long the visitor feels completely overwhelmed. At EASYFLOWERS we have always believed that less is more, we like to call this design process "elegant simplicity". We minimise distractions and focus purely upon the product and the process. It's all very Zen!
Q) We assume Valentine's Day is the busiest time of year for any flower retailer, but can you tell us just how busy February can get for your business and any other times of year when you see a significant spike in orders? And can you tell us which flowers or other gifts are particularly sought after?
It would come as no surprise that the busiest days of the year are Valentine's Day and Mother's Day. During these days we will deliver up to 20 times as many flowers as we would on a regular day of the week and this is no easy task. It takes very careful planning and preparation by everyone in the team to meet this 20 fold increase in demand.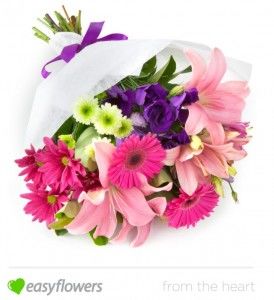 Valentine's Day is all about red roses, although chocolates and teddy bears are often added to the mix. Unlike our competitors, most of our roses are professionally arranged by our florist artisans rather than being simply cut and boxed. This adds a major level of complexity to our operation but we know that our customers truly appreciate the extra effort that we put in.
Tulips are always a special favourite for Mother's Day and increasingly our range of pamper hampers have been a real hit with Mum. Just a hint, Mum usually appreciates the fact that you even remembered her at all!
Q) We know some couples can get creative with their Valentine's Day surprises. Can you tell us about any interesting or unusual requests you've seen from customers in relation to gift orders or delivery instructions?
Some customers put a lot of thought into surprising their loved ones. We have managed to fulfil many unusual requests and proposals over the years. In some very remote areas we have arranged for flowers to arrive by helicopter or even by kayak in one instance. We have managed requests for singing courier drivers, although we can never guarantee that our drivers will be able to sing in tune. "Love me tender…."