Are you feeling time poor? Struggling to get to the gym as often as you'd like? You're not alone.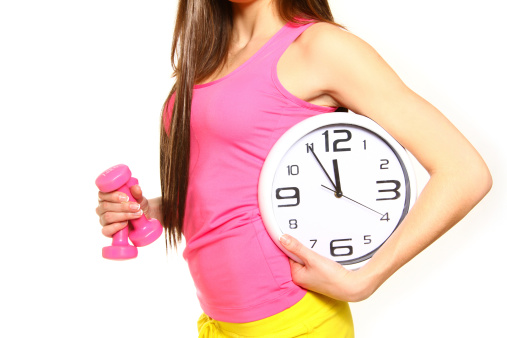 Our recent Canstar Blue survey of 1,015 gym attendees found that three times per week was the magic number, with 25 per cent of respondents visiting their gym three times each week. The biggest barrier to attending the gym was a lack of time, with 51 per cent of survey respondents just not able to find enough hours in the day.
Short of waking up earlier or going to bed later – how can you find more time in your day?  Here are some tips to free up a few extra hours each week.
Cook in bulk
The daily cooking routine can soak up a large chunk of your time. Give yourself the benefit of a few instant meals that can be reheated in a flash by cooking healthy food in bulk, a couple of times each week.
Food preparation often takes the longest, so if the idea of reheating meals doesn't appeal to you, try cutting up all your ingredients at the beginning of each week to save yourself at least 5 minutes each night. Then you can just throw it all together for a fresh, but faster meal!
Estimated time savings: 1 Hour
Try gym circuits or HIIT workouts
Reducing your daily workout from an hour to half an hour at a higher intensity is a great way to find more time in your day. Gyms like Curves and Contours are specifically designed for short and efficient workouts, condensing a full body workout into a tight 30 minutes. These circuits generally combine weight bearing equipment with cardio, so you're working all the essentials.
If you already have an existing membership at another gym, check out a High-intensity interval training (HIIT) class. These short, intense workouts are widely popular for the time-poor and are said to improve athletic capacity and condition, glucose metabolism, and fat burning.
Estimated time savings: 1 Hour, 30 Minutes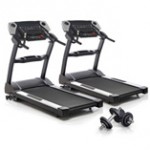 Work smarter, not harder (or longer!)
The phrase 'work smart, not hard' is a mantra for many productivity experts, who say this is the key to reclaiming some much-needed hours in your life. Work harder often reads work longer, and many people find themselves spending their precious free time in the office each night just to get their work done. Working smarter is all about better allocating your time by being organised, prioritising and learning how to say no.
Some quick tips include writing a list each day to outline priorities and group together similar tasks to avoid doing the same thing twice. Delegating to someone who might be better skilled to complete the job faster is another good trick. Lastly, make sure you don't cheap out on old or outdated equipment that might slow you down. If your new computer loads each document just five seconds faster than your old one – that will add up significantly over time.
Estimated time savings: 30 minutes
Limit time spent on social media
Have you ever logged on to check your Facebook feed only find yourself coming up for air half an hour later? Social media platforms can be Time Vampires, with people spending an average 42.1 minutes per day on Facebook, 21.2 minutes on Instagram, 17.1 minutes on Twitter and 17 minutes on Snapchat, according to a Cowen and Company poll.
With the average adult using at least two of these platforms, this can add up to over an hour a day on social media. Try limiting yourself to checking Facebook or Twitter just three times a day for five minute periods, to save anywhere up to 45 minutes a day.
Estimated time savings: 1 hour plus
If any of the above suggestions don't appeal to you, there are plenty of other options. Set aside a specific hour each week for paying bills or organising appointment (rather than doing it piecemeal through the week), plan a to-do list for your day before you get started, and set yourself a specific time limit for various chores. There are plenty of options – and fewer excuses to miss going to the gym!
Other articles you might like
How do weight loss shakes work?