Paying for a letter or parcel to be delivered, only for it to disappear into thin air and not reach its destination, is one of life's great frustrations. But that's exactly what has happened to more than a quarter of the small business owners we surveyed.
Small businesses in New South Wales seem to be bearing the brunt of Australia's delivery problems, with a whopping 34% of owners reporting a couriered item going missing. And that could explain why four in five owners think it is critical that they can track their order.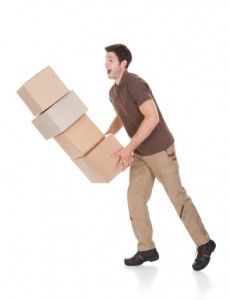 According to Australia Post, Australians spent $14.4 billion on parcel and express delivery services in the 12 months to the end of October 2013, up $2 billion from the previous comparable period. It says 99.1% of Express Post items were delivered on time or early in 2012/13.
IBISWorld reports: "In the past five years, the level of interest in the Courier Pick-up and Delivery Services industry's standard door-to-door delivery services has grown. Retail markets have grown in importance to the industry, which was traditionally focused more on businesses than consumers. Retailers, especially online retailers, rely on industry services to get their goods to customers."
There are now around 13,800 actively trading businesses in the industry, providing employment for about 29,500 Australians.
Just 15% of the small business owners we surveyed said they have a fixed-term contract with their current courier. That could be partly due to how competitive the industry has now become. Although, it's probably a bit of a surprise that only two in five were prepared to call multiple courier companies to get the cheapest quote possible.
We delivered our Most Satisfied Customers Award for small business courier services to Australia Post. You can read about it here.