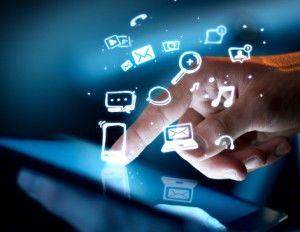 Let's say you have a question regarding a savings account you want to open, or you want to enquire about a certain feature of a home loan product. You could email or phone your bank … but since you're already on Twitter, why not tweet them?
Financial institutions are banking (pardon the pun) on customers transitioning to social media as one of the new channels for customer service and interaction, as evidenced by their investment in this area. However, our recent survey results have shown that while many like the idea of communicating online with their bank, they aren't convinced about interacting via social media.
Two in four respondents preferred to communicate with their bank online (via their institution's website), but
Twitter received a 0% response rate for the same question.
Despite this, many institutions are using social media to power their marketing campaigns and drive customer engagement in a way which goes beyond everyday banking and transacting.
New ways to bank with social media – Commonwealth Bank
Being one of the big four banks, CBA has a bit of clout in the social media space. Their Facebook 'likes' number in the hundreds of thousands*, and the CBA team has done a fantastic job of building engagement with their fans.
One of CBA's more innovative social media uses would surely be their CommBank Kaching Facebook app. It functions similarly to an internet banking platform, giving CBA customers the ability to check their account balances and perform funds transfers to Facebook friends – all within their favourite social networking site. It's a great example of how social media can spawn different tools besides Instagrams and memes.
* As of 2013
Personalised customer service (from humans) – Bankwest
Bankwest isn't one of the big 4 institutions, but we suspect that bothers them little to none. Their size and customer base gives them agility in the social media space, which they are using to their advantage. Customers who reference Bankwest across the 'Twitterverse' can expect a prompt reply and personalised service.
Bankwest has also chosen to include the names of its social media team members at the end of certain posts. This acts as a friendly reminder you are being tended to by humans (in the case of Bankwest's Twitter account, Sarah and 'Lynds') rather than a faceless or 'virtual' brand which may not afford you the same attention.
Make it fun, and cater to your customers – National Australia Bank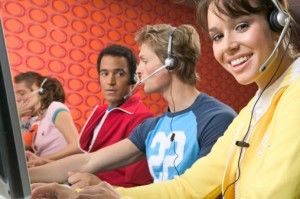 NAB has gone to great lengths for its social media audience; opening a seven day a week customer service centre staffed by digital marketing and corporate affairs experts trained to tackle any problem thrown at them. Clearly they take their marketing seriously… but themselves not so, which works nicely in the social media space – just watch some of these videos to see the lighter side of NAB.
Make sure you check out this year's major and challenger bank customer satisfaction ratings on our website.