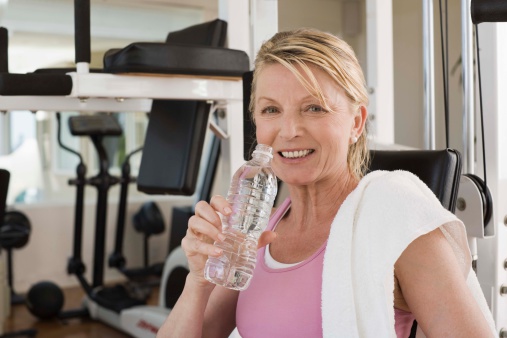 Want to get along to the gym but feeling overwhelmed by the vast array of choices available? It can seem daunting at first, but we have the data on what's working for Australians wherever they're working out (based on our 2015 Gyms Customer Satisfaction Survey), so let us break the options down for you.
1. Location
Let me start by telling you that you will never drive for an hour just to go to a half hour yoga class. Pick somewhere local to you.
2. Opening hours
This year, respondents of Canstar Blue's Gyms survey rated Jetts highest for having the best opening hours, followed closely by Anytime Fitness.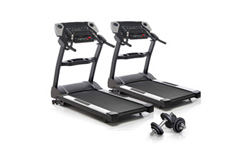 Canstar Blue Gyms – Most Satisfied Customers Award
3. Membership
Is the gym you're looking at co-ed or single sex? 1 in 4 Australians said they would be happy paying a higher premium to attend a single sex gym. If you don't feel comfortable exercising around the opposite sex, or you'd just like to avoid that extra distraction during your workout time, this might be the way to go. On the other hand, if you see the gym as a place to meet people, then having the opposite sex around might give you the extra motivation to work harder at creating your own hot bod.
4. Staff certifications and availability to support or spot
You want to be able to stay safe when doing exercises that need a spotter or extra instructions, like studio Pilates or weight-lifting. Australians rated Fernwood as having the best staff availability.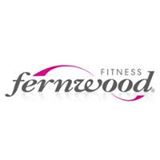 Fernwood Fitness goes from strength to strength
5. Cleanliness
Take a tour of a gym before signing up. Is there a towel at the equipment for cleaning it after use? Are the locker and shower rooms clean – or mouldy from too much trapped steam?
6. Availability of equipment
Is there enough equipment to go around? Or does the gym have inconvenient time limits set on how long you can use a piece of equipment for? There's no point signing up if you like to run for an hour on the treadmill but you're only allowed to run for twenty minutes at a time. Fernwood was rated as having the best equipment and facilities.
7. Adequate insurance
The gym staff will be able to answer this one for you. Do they have adequate professional liability insurance in case you are injured in an accident while working out using their equipment, or if you slip over in the shower room?
8. Classes
An all-important question – do they have the classes you want? Are there extra fees that you have to pay if you want to take more than the standard spin class?
9. Child-minding services
If you're a working mum coming to the gym early in the morning, you'll want to look for a gym with child-minding services. There are more than you think but you'll want to shop around and be comfortable with where your kids will be.
10. Fees
Most gyms will offer special deals for a free first month around the end of financial year, but you should always investigate what their usual fees are before getting sucked in. Jetts was rated best value for money.Australians said they typically pay $60 to $80 a month on gym fees.
11. Transferrable membership
Are you able to transfer your gym card to another family member to use it during the week? Can you transfer your entire membership to someone else when you move house or will you be forced to cancel? Jetts and Plus Fitness were rated as having the best flexibility of membership.
 In the end, you need to pick a gym where you feel comfortable and motivated, and you're able to do the exercises you want to do. Research shows that if you're not happy with your exercise routine, you will soon fall out of the fitness habit. So feel free to shop around until you find somewhere you like, then enjoy!
Other articles you might like
Female-only gyms: what's available?