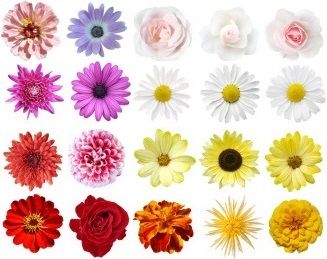 What's your birth flower? Just as your time of birth is represented by a particular zodiac sign and various assumed personality traits, so too your time of birth is represented by a particular flower. Here's a quick rundown from January to December.
JANUARY
For those born in January, carnations are their flower of choice. A very popular flower in Australia, different coloured carnations have different meanings.
FEBRUARY
February babies are lucky enough to have Iris as their birth flower. With meanings including faith, hope and wisdom, Iris are also the official flower for 25th wedding anniversaries.
MARCH
It's daffodils! Happy, sunny and sweet, daffodils represent new beginnings. They are also associated with 10th wedding anniversaries.
APRIL
Childlike joy and happiness – and perhaps a forever-young attitude – will always be a part of those who are born in April thanks to their birth flower of daisies!
MAY
May is lily of the valley – a flower that represents humility and sweetness.
JUNE
June babies are blessed with the sweet scent of roses as their birth flower. While roses are, overall, a symbol of love, different colours denote different types of love. Red, of course, is for passion, while yellow is friendship and pink is gratitude. White is apology or sympathy. Whatever the colour, they all smell sweet. A rose is also the correct floral gift for a 15th wedding anniversary.
JULY
For the cool month of July the birth flower is the lovely delphinium.
AUGUST
Meaning strength and moral integrity, the birth flower for August is the many-coloured stalwart of past-generation gardens, the gladiola.
SEPTEMBER
Love and elegance, in the shape of an aster, greet babies born in September. An alternative birth flower for September is the small forget-me-not.
OCTOBER
Brilliantly multi-hues, marigolds are the birth flower for October.
NOVEMBER
The brilliant yellow chrysanthemums are a symbol of the sun and also the birth flower for (no doubt) happy and sunny-tempered November babies.
DECEMBER
Poinsettia, a Christmas flower, is also the birth symbol for Christmas babies.