How long is a piece of string?  Merchant services fees vary, and it can be tricky and confusing to weigh up all the variables involved in setting up the right merchant account for your business. In a nutshell, fees are charged according to frequency and value of transactions. Fees can also be called different names by providers but essentially there are standard fees and others that may or may not be charged, dependent on use.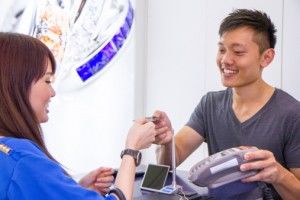 Standard fees may include:
Setup fee – this is a flat rate to establish the account. It can be waived or reduced if you negotiate.
Monthly fee – a flat rate paid every month.
Annual fee – be aware that some banks have both annual and monthly fees.
Transaction fee – charged on every transaction made.
Discount rate – a percentage of the dollar value charged on every transaction.
Currency conversion fee – applies if an overseas customer uses their own currency to buy your Australian product.
Monthly minimum – some accounts have a minimum requirement each month. This is in addition to the monthly fee charged.
Early exit fees – if you find a better deal within the contracted period, say, the first 12 months, you may be stung a flat rate to close the account early. Ask before you sign.
Fees charged for merchant accounts are almost as diverse as the types of businesses operating. Researching your options very carefully will reveal the costs you will likely be up for in your particular situation.