So, you've decided to join the gym. Congratulations, you're closer to becoming a fitter and happier you! But there is just one problem: you have no idea what you're doing. To help, here's a few workouts to get you started.
1. Cardio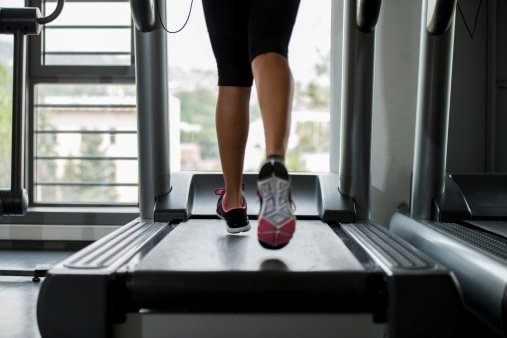 It may seem a little obvious, but simply running on the treadmill, bike, stair climber or cross trainer is a great way to warm up and get your heart pumping. Also, these activities burn lots of calories.
Once you've warmed up, make the most out of your favourite cardio equipment by working out in speed bursts.
In this workout, you are working at a fast pace for a few minutes, and then at a steady pace for an equal amount of time to recover. Start with a four minute block, and then work your way down to three, two, and one minute blocks.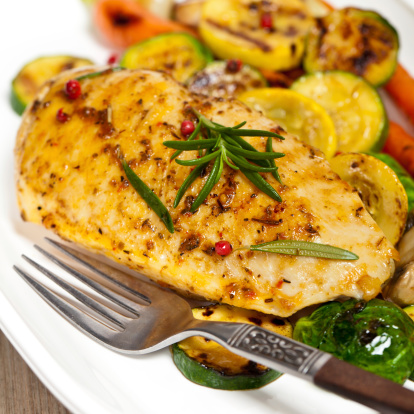 2. Free Weights/Dumbbells
Free weights – those small handheld weights – have a great deal to offer, and can be a benefit to any workout. Not only are they super-efficient (working your muscles and burning serious calories), but they are also versatile and have been shown to improve strength more than fixed weights.
If you don't want to just do boring old reps with them, free weights can be used as part of any workout from sit-ups, bench presses, and squats.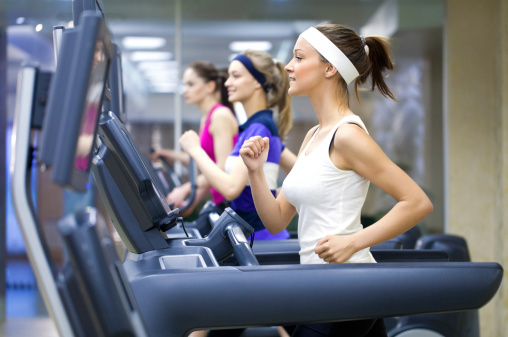 Female-only gyms: what's available?
3. Group Fitness
Still a little self-conscious? Perhaps you're not so confident working out alone? Join a group fitness class! Most gyms hold a roster of classes on a weekly basis, and they're all run by the professional trainers.
Gyms hold classes for yoga, cycling, boxing, Pilates, and everything in between – some even hold fitness boot camps. Just ask the staff at your gym what classes are on offer, and there will surely be one to suit you.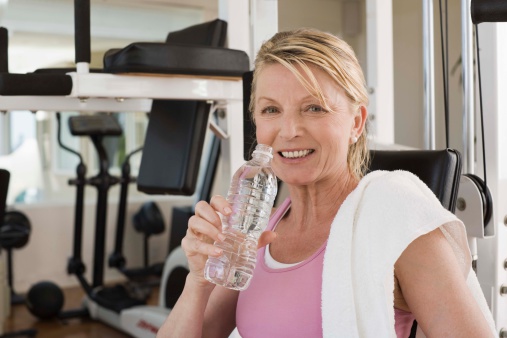 7 items you need in your gym bag
4. Personal Trainer
Admittedly, when you first join a gym, it is hard to sort out a workout routine that is right for you. The best thing to do is speak to the trainers, and get in to a few PT sessions just to get into the swing of things. A personal trainer will know what exercises are best for each person, and will be able to help sort out an exercise plan to make the most of your time at the gym.
5. Hit the Pool
No, not for swimming laps (unless you're up for it, then go ahead), but for water aerobics. It is just like regular aerobics, but has the benefits of being in the pool. Being immersed in the water takes a lot of strain off joints, while the resistance of moving through water really works the muscles.
As well as being an intensive workout, water aerobics has been proven to reduce blood pressure and resting heart rate, improving your overall health.
Not sure which gym to join? Compare some of the best gym brands using our ratings comparison of health club member satisfaction.