Aussies are spending an average of more than $70 a month on gym memberships, but many would be willing to pay even more if it meant not working out in front of the opposite sex.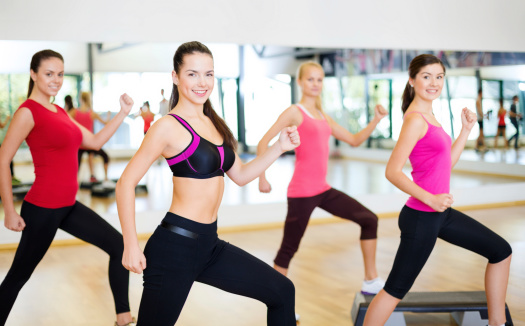 Canstar Blue surveyed over 1,000 gym members across the country and found that one in four would be happy paying a premium to use a single-sex gym. And men (25%) liked the idea almost as much as women (27%).
Head of Canstar Blue, Megan Doyle, said consumers are now looking for more than just barbells and mirrors, as single-sex gyms become more and more popular.
"For some gym-goers, a positive, friendly atmosphere is more important than the equipment and facilities on offer," she said. "Most adults head to the gym to improve their fitness or lose weight, but they also want to enjoy themselves and socialise with likeminded people. And for many it seems, that means working out in the company or other men, or other women only.
"In the past there has been a perception that more women feel uncomfortable exercising in front of men, but these findings suggest that a lot of men would prefer a single-sex gym, too. If you're paying more than $70 a month for your membership, it's important to feel at ease in your surroundings – otherwise you might end up wasting your money."
The survey found adults in their 30s (36%) were the most likely to favour a single-sex gym, compared to just 3% of those in their 60s.
What stops us going to the gym?
More than half of survey respondents (54%) said they don't go to the gym as much as they thought they would when they joined. The majority of those cited a lack of time as the reason, but 13% said they don't like working out in front of other people and 12% said the general atmosphere of their gym was a turn-off.
A further 14% said they feel intimidated by other gym-users, particularly those aged 18-24 (22%).
"We received several complaints about loud, repetitive music, noisy groups and general sleaziness," said Mrs Doyle. "Some people clearly feel uncomfortable working out in front of others, especially when surrounded by men flexing their muscles in front of mirrors!
"Opening hours are also a major bugbear, as is the cleanliness of the gym and changing rooms. And of course, many people simply bemoan the amount they pay for their membership, and the lack of flexibility that comes with it."
Spending an average of $72 per month, the majority of Aussies (61%) are drawn to the gym between three and five times per week. Just 5% go every day, while 12% work out once a week or less.
While the amount of time we spend at the gym varies little between the states, the amount we pay for our membership does, with survey respondents in Western Australia reporting the highest average cost at $84, and Queenslanders the least ($60).
Men ($74) were found to be paying slightly more than women ($71).
Do our gym expectations become a reality?
Almost half (49%) of survey respondents said they joined a gym to improve their fitness, while 29% were looking to lose weight and 11% wanted to increase their strength. But whatever their motivation for joining, a significant 76% agreed their gym membership had helped them achieve their goals.
Which gym chain do members rate highest?
Survey respondents were asked to rate their gym across a range of categories, including access, equipment, social atmosphere and value for money. And for the second year in a row, female-only Fernwood Fitness was the only gym chain to achieve a five-star rating for overall customer satisfaction.

"Fernwood members couldn't be happier with the modern facilities, supportive staff and friendly, enjoyable atmosphere reported at their gyms," said Mrs Doyle. "And the fact that it's a female-only gym earned a big thumbs up from many ladies.
"With happier members than any other commercial gym chain, it's clear that Fernwood has struck a perfect balance – offering Australian women first-class facilities, but also a friendly and supportive environment in which to achieve their personal goals.
"Choosing a single-sex gym has clearly worked out for Fernwood members."
Fernwood founder, Dr Diana Williams, said: "We're thrilled to be recognised with this award for the second year running. We have always placed a high priority on member satisfaction, ensuring we provide all the things the female gym-goer needs to get the results they sign up for, so it's great to have the public feedback that supports what we're doing."
"Being a female-only full service gym has always been our point of difference. But we've grown and evolved as the needs of women have since we started 25 years ago. Many of our gyms are now open 24 hours due to the demand for better accessibility and every new member gets the advantage of having an online program as part of the first 28 days of their membership so that we can best set them up for success.
"We also develop a number of in-club and online programs that run throughout the year to help our members continue to achieve their goals. This helps them feel part of a team even outside of being physically 'at the gym'."