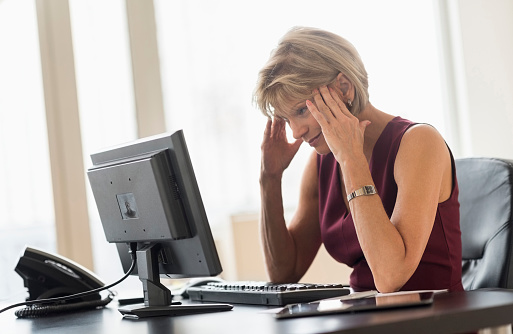 Small businesses demand a fast and reliable internet service – but are not always getting it, according to a new survey.
Almost one in three small business owners claim their operation has suffered because of their slow broadband connection, while 61% believe they could find a better deal if they shopped around. Despite that, 80% claim they are satisfied with their current broadband provider, Canstar Blue found.
Time, as they say, is money – and if a business is losing time because of its slow internet connection, there's a good chance it will be losing money too. But interestingly, many business owners are more concerned with their service dropping out altogether than the speed of their connection, and place the importance of tech support very highly.
Just as many households take the convenient option and complain about it later, businesses can also be guilty of complacency. If you're not content with the speed and reliability of your broadband, shop around and find a different service provider. You may also find a better deal too.
| | |
| --- | --- |
| Drivers of broadband satisfaction | % of respondents |
| Reliability of service | 27% |
| Tech support | 24% |
| Value for money | 22% |
| Connection speed | 12% |
| Download quota value for money | 8% |
| Billing clarity | 6% |
Source: www.canstarblue.com.au Small Business Broadband survey 2015
The survey, of 646 small business owners with fewer than 20 employees, found the average monthly broadband bill to be $112. Although there was little difference between most states, those in Western Australia reported the highest average at $150.
Business owners take action against staff who waste time online
While some small business owners are worried about the speed of their internet connection costing them money, others are more concerned about the amount of time their employees waste online.
Twenty-two per cent of owners said their staff spend too much time surfing the internet and 31% are so concerned about a lack of productivity that they've banned the use of social media during office hours.
For 17% the problem has got so bad that they've felt the need to discipline an employee because of their excessive internet use and 13% claim to have discovered inappropriate material on a work computer.
Anything they perceive as wasting time and potentially wasting money is going to be seriously frowned upon by many owners. Small businesses in particular rely on the hard work and dedication of their employees – and if some people are not pulling their weight, they are likely to be told about it.
How do business owners rate their internet service?
Business owners who took part in the survey were asked to rate their internet service provider across a range of research categories. And for the second year in a row, iiNet was the only one to achieve a five-star rating for overall customer satisfaction.
Small business owners want a reliable service, with great tech support should they need it, and of course they want a competitive price. From our results it's clear that iiNet is ticking all of those boxes and is keeping its small business customers very happy indeed.
iiNet's Chief Business Officer, Greg Bader, said that iiNet, having started out as a small business, knows what is important to business owners and focuses on delivering those things well.
"Firstly it is about making it simple because small business owners are busy running their own businesses and don't have time or energy to wade through a sea of complex and confusing offers. Our approach is KISS, make the offer easy to understand, a great value proposition without any hidden 'gotchas' and then back it up with our award winning customer service," said Mr Bader.