The majority of small business owners are choosing to pay for merchant service facilities from the financial institutions they personally bank with.
A new Canstar Blue survey found that 63% of owners are remaining loyal when it comes to their services for accepting payments from customers.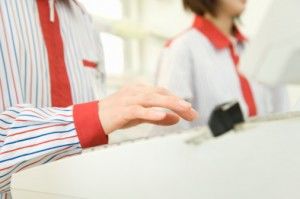 Three-quarters of the 423 small business owners questioned have no plans to change their merchant services provider.
"Owners are clearly an integral part of any small business and having those close relationships already in place is likely to prove convenient and advantageous for many," said Canstar Blue's Simon Downes.
"Nevertheless, small business owners should make sure they're not paying for their loyalty. Merchant service fees and charges can vary greatly, so it's important to regularly review your level of service and compare prices from different providers. For many small businesses, every cent counts and you don't want to be paying a higher rate than you have to.
"The fees a small business pays are usually determined by the number of transactions processed each month, the average amount of each transaction, and the mix of debit and credit card transactions. So if your eftpos sales volumes have increased noticeably, or if your situation has changed, ask your financial institution to review your current service fees, or get a quote from another institution and ask your current provider to match it."
ANZ and Commonwealth Bank are the recipients of Canstar Blue's Most Satisfied Customers Award for small business merchant service providers.
"Small business owners are looking for a quality range of products and internet banking services," added Mr Downes. "These are areas in which ANZ and CBA both scored favourably.
"Owners also want any issues they encounter dealt with as efficiently as possible, because time – as they say – is money. And of course they'd rather keep the charges to a minimum."
Commenting on the award, Kate Gibson, ANZ General Manager Small Business Banking, said: "We are delighted to have achieved such high satisfaction levels for our merchant services from small business customers. Supporting our customers with the business tools they need to ensure fast and efficient payments is a critical component of our service offering, and ANZ is focused on providing the best technology, backed by responsive customer support. It is pleasing to see not only that our mobile and internet services are highly rated, but also that our inquiry handling is considered best in class."
Bryn Gaunt, Head of Merchant Services & Commercial Cards, said: "ANZ Merchant Services listens and understands the importance of simple and reliable payment solutions that exceed small business customer expectations. The award is validation that our current products and services are aligned to customer needs which is our ongoing focus."
Canstar Blue also found that one in four owners aren't aware of the minimum eftpos spend required for their business. A third said their customers must spend $11 or more, but 41% would accept less.
One in three owners said the majority of their business was cash-based.
Adam Bennett, CBA's Executive General Manager Local Business Banking, said the bank prides itself on innovative solutions to small business needs.
"CommBank is extremely proud of the market-leading merchant solutions we offer to our small business customers, such as our newly launched CommBank Small Business App and Daily IQ," he said. "We offer our customers a broad range of innovative merchant solutions to help save them time, optimise their cash flow, provide value-added business insights and increase their efficiencies. It's a real competitive advantage for us.
"Through the application of innovative technology, we will continue to develop new products and services that will further enhance our merchant solutions for small businesses."