You don't need to be a tech head to enjoy a browse around an electronics store. For many people, a weekend wouldn't be complete without it. They're the stores we turn to for most of our home's biggest and most expensive appliances, as well as the latest gadgets and TV devices.
And when it comes to which electronics retailer is keeping this customer the most satisfied, one name currently stands head and shoulders above the rest – The Good Guys.
The Good Guys has earned our Most Satisfied Customers Award for a remarkable five years running. So we wanted to find out what the company is doing to consistently earn the praise of Aussie consumers.
Q: Winning our customer satisfaction award for five years running is remarkable, especially considering the competitiveness of the industry. What can you attribute this continued success to and what does it say about your business?
A: Since 1952, The Good Guys has had a philosophy of delighting customers and doing good, appreciating that a customer-centric approach to retail is essential for both business credibility and customer satisfaction.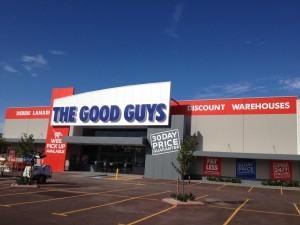 The changes in the way that customers are shopping at The Good Guys inspired us to build a capability and culture to move us from having transactional based contact with our customers to a deeper relationship. As a result, over the past few years we have been developing and implementing a transformational customer engagement model that focuses on building a relationship with the customer, exploring their lifestyle needs and helping them solve their problems by recommending a total solution in an effort to deliver customers a unique in-store experience. We believe this shift in the way our dedicated store teams are interacting with customers is the reason Australian customers value The Good Guys brand so highly.
We pride ourselves on innovating in order to build on The Good Guys' market leadership position and anticipate the changing needs of consumers. To do this, we always have to put our customers first. We have seen how our customers have changed the way they purchase appliances in the 60+ years we have been operating, and it is in response to these changes the way we can continue to provide service excellence when and where our customers research and shop.
Customer service the key battleground for electronics retailers
Q: As online retail sales continue to grow, can you give us an insight into how The Good Guys is changing to meet the market conditions, if it needs to at all? Can you foresee a time when online sales outdo those from bricks and mortar stores?
A: The fast-evolving digital marketplace has given rise to the digitally empowered consumer who has more visibility, more access, more choice and ultimately, more control than ever before. As a result, they expect to be able to shop for the products they want at the best price when, where and how they want every day. In order to anticipate and meet the changing needs of consumers, The Good Guys has had to regularly review and update existent models, approaches and processes, and tailor these to suit customer needs.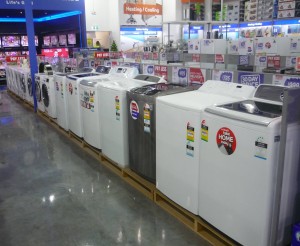 The Good Guys is dedicated to providing customers with the best range of household electrical appliances at the most competitive prices, when and where they want to shop and a balanced and integrated offering online across desktop, mobile and tablet, coupled with 99 physical stores, ensures we are able to service our customers 24/7 when and how they like.
With a clear understanding of what customers are using our website for and how technology is being used by customers in their shopping journey, we have utilised these insights to create a responsive website that delivers a consistent brand experience over multiple devices and is specifically optimised for our core customer – that is the customer who researches online but then comes into store to make their purchase.
The web is playing an incredibly important role in the shopping journey, influencing half of our total sales but the majority of our customers tell us that they are still intending to visit a physical store to make their purchase. Younger generations have not known a world without at-your-fingertip access to information through a mobile device and while these generations are driving greater online penetration, all indications are that the majority still want to purchase our products in-store after starting their shopping journey online. So in order to ensure customers are satisfied at every stage in their shopping journey, we need to ensure we deliver a consistent experience and provide superior service both online and in-store.
Washing machines: Our buying guide
Q: We know customer service is hugely important to consumers' in-store experience, but from the other side of the fence, can you tell us about the biggest challenges faced by your sales assistants on the ground as they try to meet their customers' demands?
A: There are a few challenges that we, as retailers in general, face. The first one is that our customers, now more than ever, research products online before purchasing. This has made customers more educated and savvy, arming them with information before they come in store so when they are speaking to a sales associate, they are asking more educated questions and have already compared prices.
The second is that multichannel selling has changed in-store interactions. This means that customers can now be speaking to in-store staff about online purchases, customers with intention to buy online or those who are simply looking to purchase in-store. This new approach to shopping requires store team members to further understand the customers' needs and their preferred purchase method.
And finally, our job as retailers is to add value to the customer so in every interaction we try to marry customer requirements with solutions. Due to the rapidly changing retail landscape there is increased pressure to identify future needs and be agile enough adapt to them.
At The Good Guys, we strive to address and provide solutions to all of the above. As a direct response to the above challenges, we have introduced a customer-centric engagement model as well as new management leadership initiatives and centralised resources to support all employees across Australia.