Your mobile phone is your camera, calendar, favourite gaming device and, for some shoppers, is fast becoming your wallet. Mobile phone uptake has been astronomical in Australia (more than 12 million of us owned a smartphone as at May 2014) and you only have to look around to see how welded we all are to our mobile devices. According to ACMA, during December 2013, 3.4 million Australians used an m-commerce (mobile commerce) service, up from 620,000 during December 2010. That's a whopping increase of 448%.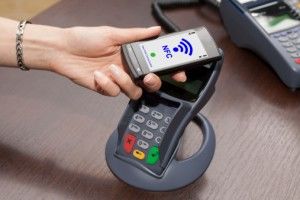 It's a natural progression to see phones as a means of paying for purchases and/or transferring money. The tussle for the top spot at the moment is between whether the mobile phone will double as a credit card or as an app, or perhaps something entirely new and different.
What do m-commerce users do online? According to ACMA, the c=most common m-commerce transactional activities during December 2013 were as follows:
Mobile banking and bill payment transactions 
Transferring funds online
77%
Paid bills online
46%
Mobile shopping transactions
Persons who have purchased, sold or participated in an auction online
33%
Used an online payment/money transfer system
33%
Paid for purchases using a credit card
21%
 Source: ACMA m-commerce: mobile transactions in Australia
The fact is that money transfers and merchandise payments are driving up mobile payment transactions around the world, with the value of transactions over the next four years expected to hit the US$721 billion mark.
Tone these figures down to the Australian market and we expect to see a significant increase in mobile phone transactions in the near future. It's a method of payment that can't be ignored by business. Providers of merchant services in this country are already factoring in mobile payments, with some clever apps now appearing on the market.
It's up to business owners to ensure they are not left holding the phone with their choice of merchant accounts!