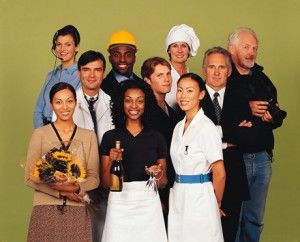 The heart of running a business is selling your goods or services. That's common knowledge. Merchant services are something that most consumers – barring those who use only cash – would interact with each week. Essentially, "merchant services" refer to the payment terminal used by a business. In other words, it's the method of accepting payments.
Merchant services can be point-of-sale (POSS) setups like EFTPOS which processes credit and debit cards for transactions. It can also be payment gateways to handle online payments, the most well-known being Google and Paypal. Mobile phone payments are increasing at a great rate of knots, too, and this is another area that businesses can't possibly afford to ignore.
Making it easy to process payments from customers really is essential in today's business environment and there are a range of merchant services available for all business types, whether you've set yourself up at a street address or operate online.