They're everywhere… but which one should you spend your hard-earned money at? We're talking, of course, about coffee shop chains.
Australians love their coffee, and to meet that demand, the big chains have been opening new stores in every corner of every shopping precinct for the last couple of decades. If you include every independent café across the country, you're looking at upwards of 7,000 locations to buy a good – or bad – cup of coffee.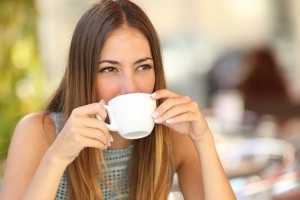 So where should you go? Well, it all comes down to what you're looking for. Are you simply chasing the best cup of coffee money can buy, a good meal, or does customer service and a friendly atmosphere determine where you splash the cash?
To give you some guidance on the matter, Canstar Blue surveyed almost 2,000 adults across the country to see how they rate the country's biggest coffee shop chains. Here's what we found:
What drives coffee shop satisfaction?
Interestingly, 68% of survey respondents said they choose which coffee shop to visit based on their food offerings, rather than drinks. But once they've packed up and left, it's the quality of coffee they bought that seems to stick in the mind…
| | |
| --- | --- |
| Drivers of coffee shop satisfaction | % of respondents |
| Taste of coffee | 30% |
| Customer service | 17% |
| Value for money | 15% |
| Consistency across stores | 12% |
| Quality of food | 9% |
| Taste of other drinks | 8% |
| Loyalty program | 8% |
Source: Canstar Blue survey of 1,876 adults in July 2015.
Where to find the best coffee
So which chain do consumers think serves up the best coffee? According to our findings, the answer is Zarraffa's Coffee – you know, the one with the giraffes on the logo! It was the only chain to score a five-star rating for coffee taste.
What about customer service?
You can have the best coffee in the world, but if you're customer service isn't up to scratch then it counts for nothing. The only chain to excel with regards to customer service in 2015 was Donut King – you know, the one with the… doughnuts.
Where do you get the best value for money?
You may not mind paying for quality, but surely you still want to get good value for money? How you determine value for money is up to the individual – it might be all about the coffee, the food, or the service. Or maybe you just like the look of the barista. Whatever the case, our survey respondents again rated Donut King No.1 for value.
Consistency is crucial
The great thing about coffee shop chains is that you can expect to slurp the same standard of coffee at a store in Brisbane as you would in Perth. But it's not always that simple, and not always the case. You would hate a nasty surprise if the store you visit on your travels falls short of the mark. So when it comes to consistency, fans of Donut King and Zarraffa's Coffee can rest easy as both chains scored top marks in this area.
Which chain serves the best food?
Not everyone is a coffee fiend, so for some, the quality of food on offer will be of the utmost importance. You're probably going to pay more for a bite to eat than a cuppa, so it's good to know how other consumers rate the big names in the game. In this instance, only Donut King saw a five-star rating for its food offering, while the majority scored four stars.
Fancy another drink?
We've already established that coffee isn't for everyone, so for those who favour a nice cup of tea, hot chocolate or something cool, you'll be interested to know that Zarraffa's Coffee has the most satisfied customers in this area.
Do you stay loyal?
Loyalty programs are a great way for the coffee shop chains to keep you coming back for more. But if you're not happy with what's being served up, a free cup of coffee once a month is unlikely to change your opinion of a place, so loyalty programs were found to be of less importance to consumers than other factors. Nevertheless, Donut King was the only brand to score top marks in this area. Free doughnuts taste pretty amazing…
Click here for a detailed review of our coffee shop chain findings.