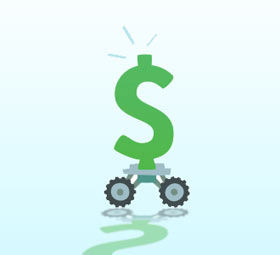 At the start of 2014, we asked Australians how they felt about their banks. The results show that close to two thirds are loyal to their current institution, but that some harbour thoughts of making a change.
When pressed, 57% explained that switching to a competing institution would take too much time and effort, and 36% said that switching would cost too much money. However:
A substantial 75% are satisfied with the customer service at their bank,
73% are satisfied with the range of products available to them, and
60% are satisfied with the fees and cost associated with their existing banking products.
So while the allure of finding a better deal is there, many banking customers are largely satisfied with their existing provider. In fact, 78% stated outright that they quite like their bank; versus 9% who do not, and 13% who simply don't care.
The percentage of respondents who had switched banks in the past 12 months was a mere 5%. Of those that switched, nearly a quarter did so for a more competitive interest rate, while 15% switched to get a better deal on fees.
Here, Paul Clitheroe explains some of the changes enacted in 2012 that have made switching institutions much easier for the everyday Australian:
If you're considering such a change, find out which institutions have the most satisfied customers in our challenger and major bank ratings. Additionally, our sister site, Canstar, has published an article on the attraction of switching banks.