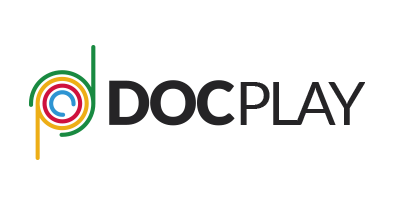 Should I play with DocPlay?
Are you more of a 'fact is stranger than fiction' kind of person? Or maybe you just like to sit down to watch a good documentary – or 'doco'. Either way, DocPlay is a relatively new streaming service, designed for solely streaming documentaries. There's a streaming service for reality TV, so if you want a change of pace and a service to perhaps offset your brain turning to mush, DocPlay could be for you.
What is DocPlay?
DocPlay is a service from Madman Entertainment, the company responsible for delivering various anime shows to Australia. It was also developed in conjunction with Screen Australia to deliver Aussies – and New Zealanders – a quality documentary streaming service. Currently there are over 130 documentaries in the library, with new ones being added regularly. As it has the backing of Screen Australia, there is an effort to provide Australian-made titles as well.
How much does DocPlay cost?
DocPlay is available for $6.95 a month, or $69.95 annually – this works out to be about $5.83 a month instead. This gives you the full, ad-free service. However, as a good way to try it out, or if you're just looking for something to watch, DocPlay is also available for free, but this severely limits the content available, and documentaries are cycled through regularly. The free version also attracts ads.
The $6.95 fee is cheaper than both Netflix and Stan
What can I watch on DocPlay?
DocPlay specialises in streaming documentaries. There are some big names on there, as well as some titles you may not have heard of, with over 130 titles available to stream on the premium account. Some popular documentaries currently on DocPlay are:
BlackFish
Bowling for Columbine
Citizenfour
Cocaine Cowboys
The Cove
Exit Through the Gift Shop
Hoop Dreams
The Summit
In general, documentaries are placed into six different interest groups – Australian Stories, Art and Culture, Human Interest, Music, Science and Nature, and Sports. There is a strong presence of Australian documentaries, which are mainly centred on iconic Australian figures such as Tim Minchin, Father Bob Maguire, Nick Cave, Paul Kelly and so on. If you're after more home-grown content than big-budget documentaries, DocPlay could be a great source.
You may also be interested in:
How can I watch DocPlay?
As DocPlay is a web streaming site, pretty much anything connected to the internet can stream DocPlay, including:
Mac and Windows computers
Apple iPhones, iPads and iPod Touches
Android Phones and Tablets
Apple TV
Sony Android TVs
Google Chromecast
Apple Airplay
With DocPlay – like most other streaming services – there are a wide variety of methods to actually watch your favourite shows. With DocPlay the notable exception seems to be some LG and other-branded smart TVs, as well as Playstations and Xboxes. However, this may change in the future.
How does DocPlay compare to other streaming services?
DocPlay, while supported by the Australian Government and Screen Australia, is still in direct competition with the likes of Netflix and other Aussie streaming service Stan. Stan is owned by StreamCo, a joint venture between Fairfax Media and Nine Entertainment Co. As it stands, DocPlay at $6.95 a month is cheaper than both Stan and Netflix.
Netflix has a base price of $9.99 a month, while Stan is a flat rate of $10
Premium – i.e. paid – subscribers to DocPlay receive HD-quality streaming. Netflix's base price only comes with SD streaming, and one stream. While there is no explicit information about the total number of simultaneous streams allowed with DocPlay, its Terms & Conditions state that Madman may cancel, suspend or restrict your membership if "we detect an unreasonable number of simultaneous sessions are being accessed on your account". Whether this means two or 32 streams remains a mystery, but we don't want to test the waters.
Netflix allows one stream on its $9.99 plan, two on its $13.99 plan, and four on its $17.99 plan
Stan has a flat rate of $10, which allows three streams at once
DocPlay, Stan and Netflix Content Comparison
As far as content goes, DocPlay focuses on documentaries, and as such has a pretty niche spectrum of content on offer. Its content list ranges into the hundreds, while Netflix and Stan both range into the thousands, or even tens of thousands. This comprises not just of documentaries, but of fictional shows and films as well. Notably, Netflix and Stan feature none of the popular documentaries highlighted above. The exception is with Cocaine Cowboys; Netflix has the 'reloaded' edition.
Previously, at least, Bowling for Columbine and Hoop Dreams were on Netflix Australia but seem to have been purged from its library
For hard-hitting documentaries, DocPlay may just be the go-to source as it seems both Netflix and Stan are wanting in terms of popular documentaries. As for Australian content, this seems to be dominated by Stan and DocPlay, but for different reasons. As Stan is part-owned by Nine, you can naturally expect a good dose of shows that originally aired on Channel Nine, such as the Underbelly series, as well as other shows like House Husbands. So, Stan has a lot of Australian fiction covered, but DocPlay shines through with the factual content. Below are just some of the Australian titles on offer:
20,000 Days on Earth
Fairless
The Sunnyboy
Uncharted Waters
Murundak: Songs of Freedom
Putuparri and the Rainmakers
For Australian content, Netflix seems to lack a bit, but this could all change if further action is taken on the Australian Communications and Media Authority's (ACMA), and Screen Australia's, review into streaming services.  As it stands, free-to-air networks must offer 55 per cent local content on its main channels from 6am to midnight. How this will work for Netflix – a foreign company – remains to be seen. If it's Australian content you're after, Stan seems to be king for Channel Nine fictional shows, and DocPlay is king for Australian documentaries.
Is DocPlay worth a play?
DocPlay is another streaming service catering towards a particular genre or category of film, and as such its user base is probably a bit more niche compared to say, Netflix or Stan. Where DocPlay shines through is with its Australian content, and library of documentaries that aren't even on Netflix or Stan, where there are some pretty glaringly obvious omissions like Blackfish and The Cove. In this instance, DocPlay is definitely a leader. However, where DocPlay somewhat falls behind is its limited library with a count in the hundreds, not thousands. Though, what it does offer is pretty solid.
What's more, if users are already paying $10-odd in monthly fees to Netflix or Stan, they may be reluctant to fork out an extra $7 for DocPlay. Users may also be inclined to initially sign up for the free subscription with a limited range of documentaries to see if they like it first and simply put up with the ads.
On the other hand, $7 is not a whole lot to watch some good docos like Hoop Dreams, Bowling for Columbine and Cocaine Cowboys. And you can enter your credit card details with a wholesome feeling in your heart, knowing that you are supporting Aussie cinema through Madman and Screen Australia. DocPlay is another streaming service that fragments the market into interest groups, and for sheer content size, it lacks, however right now DocPlay seems to be more about quality over quantity. Overall, DocPlay may be well worth your money to watch a great range of both Australian and foreign documentaries.