The 1990s was a wild decade. While many events of the time would be looked back on fondly (Pokémon and Tamagotchi specifically), there were a lot of other things that you'd rather not think about. Whether you're a true 90s kid, or it was a bit before your time, Stan's latest release 'City on a Hill' is sure to open your eyes to some of the dark corners of the last decade of the millennium.
What is City on a Hill about?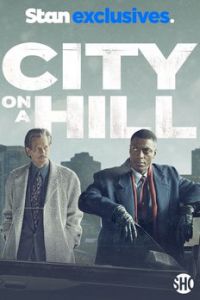 City on a Hill comes from the minds of Ben Affleck and Matt Damon, and is a fictional account of the 'Boston Miracle', a term given to a police initiative implemented in the city in 1996. Also known as the Boston Gun Project, or Operation Ceasefire, the Boston Miracle was aimed at tackling the city's growing youth gun violence problem, something that had increased by over 200% during the late 80s, according to official reports.
City on a Hill follows the newly appointed Assistant District Attorney of Brooklyn, Decourcy Ward, played by Aldis Hodge (Straight Outta Compton) as he forms an uneasy alliance with corrupt FBI agent Jackie Rohr, played by Kevin Bacon (Apollo 13, X-Men: First Class), in order to tackle the city's problem. While the problem starts with gun-runners and a gang of armored truck robbers, both Hodge and Rohr soon find themselves facing those further up the food chain, and those that wish to stay on top of it.
When does City on a Hill start?
City on a Hill premiers on Stan on June 17, with episodes coming out weekly. You can expect at least 10 episodes, although as it's based on true-events, it's unclear at this stage as to whether or not we'll be able to tune into a second season or not. Still, with Affleck and Damon in charge of a Boston-themed drama, you can expect a lot of swearing, a lot of action, and a lot of local Boston slang. If you like cop shows that tow the line between good and bad, City on a Hill may be just the ticket.
Image credit: Showtime