In a strange, but somewhat understandable move, Foxtel has made the decision to delete the Foxtel Now app, pushing Foxtel Now customers to use the Foxtel Go app for their mobile streaming needs.
If that already sounds complicated, that's because it is. Foxtel has been notorious when it comes to its confusing its customers with its various names and platforms, and while this move will make things a little easier to understand for customers, it still might need some explaining. So, let's break it down.
What is Foxtel Now?
In order to compete with the growing interest in streaming services, pay TV giant Foxtel launched its own streaming service, originally named Foxtel Play. In 2017, Foxtel rebranded this streaming service into Foxtel Now, changing a few functions and features in the process.
Essentially, Foxtel Now is a paid video streaming service similar to Netflix and Stan, and like these other services, there are multiple ways you can access and watch the service.
This includes streaming on mobile and tablet devices, streaming on your PC or Mac, and streaming on your TV using compatible devices, including Telstra TV, Sony PlayStation 4 and the Foxtel Now box.
What is Foxtel Go?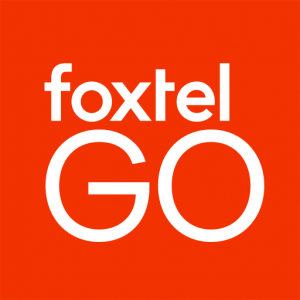 In 2012, Foxtel launched Foxtel Go, with the idea being that Foxtel's pay TV customers could access an app on their tablet, both for catching up on Foxtel content and watching live TV on the go.
Eventually this app was rolled out to mobile devices as well as Mac and Windows PCs, although the Mac and PC app was then removed, and users directed to access via their web browser (Safari and Google Chrome browsers only). In order to access this app, you needed to be on a compatible contract to Foxtel's pay TV service, and it was included for free.
With Foxtel Go, you're able to to stream live TV and watch select programs based on your pay TV subscription access on your portable devices. As this is an additional service to traditional pay TV, there is no app support on devices like the PlayStation 4 or Telstra TV.
Why has Foxtel decided to delete the Foxtel Now app?
The reason for removing the Foxtel Now app from portable devices is fairly straightforward. Foxtel's Chief Product and Strategy Officer, Alice Mascia says that "By focusing on one app, we will also add more value for Foxtel Now customers by providing access to popular features and support from Foxtel Go that were previously unavailable on the Foxtel Now app."
Essentially, Foxtel was operating two apps with similar yet different functions and names, and it was probably becoming too much to maintain. As of 17 September, 2019, Foxtel Now customers using the mobile app will be prompted to download the Foxtel Go app in order to access their service. Similarly, if you were using the Foxtel Kids app, you will have until January 2020 to download and start using the Foxtel Go app to access your service.
If you use the Foxtel Now box, Telstra TV, a PlayStation 4, or any other Foxtel Now-supported device, you'll still access Foxtel Now as you always do with the same apps — the mobile app version is the only difference.
The Foxtel Go app is available to download on Android and iOS devices, and users can register up to five devices (and watch simultaneously on two devices at the same time). If you do plan to watch Foxtel Go on your mobile phone, be aware that streaming when you're not connected to a WiFi network may use up your data allowance (streaming video in standard definition can use around 1GB of data per hour — high definition streaming uses around 3GB per hour).
SIM-only phone plans with big data
Need more phone data to stream Foxtel Go when you're on the go? Many telcos now offer phone plans with well over 10GB of data, with some offering over 100GB of data each month. Both Vodafone and Telstra offer phone plans that include access to unlimited data at capped speeds of 1.5Mbps.
The following table includes a selection of SIM-only postpaid plans from Canstar Blue's database that show a minimum of 40GB of data, listed in order of cost from lowest to highest, and then by data allowance, largest to smallest. Use our comparison tool to see a wider range of plans from other providers. These are products with links to referral partners.