Super Bowl ads are always big business, but they rarely get bigger than Disney+ and Marvel.
Aptly named the 'Big Game' spot, Marvel and Disney+ teased viewers with three separate Marvel universe additions – The Falcon and the Winter Soldier, WandaVision and Loki.
All three are expected to debut on Disney+ in the next year or two, but fans of the Super Bowl were given the first glimpse of the Phase 4 Marvel Universe titles in the 30-second teaser trailer below. If you're a fan of the Marvel Universe, read on to find out what we know about the upcoming titles.
What we know about The Falcon and the Winter Soldier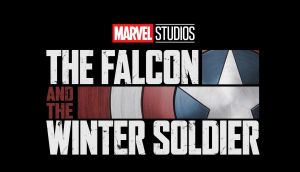 Due to release on Disney+ in August 2020, The Falcon and the Winter Soldier will see Anthony Mackie and Sebastian Stan reprise their roles as Marvel superheroes Sam Wilson/Falcon and Bucky Barnes/The Winter Soldier, set after the events of Avengers: Endgame. Daniel Brühl will return to the Marvel Universe as Baron Helmut Zemo (who we met in Captain America: Civil War) as the main villain, while a host of new characters – including U.S. Agent (played by John Walker), a Captain America-esque super soldier – will make their Marvel debut. No word on how long the series will be, but no doubt we can expect some cop-buddy style drama/comedy between the two leads, not to mention how they manage under the weight of the shield that our beloved Cap'n left behind.
What we know about WandaVision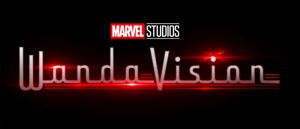 Set to release in December, 2020 on Disney+, the limited series is expected to have between six and eight episodes, which will likely divide some fans. Again set after the events of Avengers: Endgame, WandaVision follows Vision (Paul Bettany) and Scarlet Witch (Elizabeth Olsen), in a weird 1950s sitcom setting. Marvel also seems to be hinting that Scarlet Witch will play an even more pivotal part in the Marvel Universe going forward, meaning no doubt there will be plenty of clues to future shows and movies in this series, especially for the upcoming Doctor Strange sequel, Doctor Strange and the Multiverse of Madness.
What we know about Loki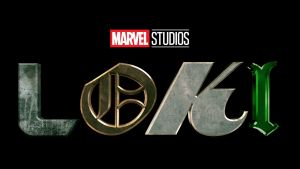 Everyone's favourite trickster is about to return. The final of these three titles to hit our screens, Loki, is set for a release sometime in 2021 on Disney+, although in classic Marvel style, everyone is remaining tight-lipped about most of the information. What we do know is Tom Hiddleston returns as the Norse God of Mischief and will no doubt live up to his title, with most expecting the series to focus on Loki's solo adventures post Avengers: Endgame, including his interaction with The Tesseract, which housed one of the Infinity Stones — the Space Stone. Considering this Loki is the Loki of the first Avengers film (and has lost the character development from Thor: Ragnarok and the beginning of Avengers: Infinity War), it will be interesting to see exactly what he gets up to this time.
While these shows won't be available to stream for some time, there's plenty of time to catch up on all the Marvel Cinematic Universe action before the Phase 4 titles are available, you can check out most of the Marvel Universe titles on Disney+.
Sign up to Disney+ Australia
Disney+ is the new talk of the streaming world, so how can you get a subscription? There are two plan options to choose from – a monthly subscription at $11.99 per month, or prepay for a year at $119.99 and save on the monthly cost. Both plans include the same features, with unlimited downloads and the ability to stream on up to four screens at the same time. This table includes links to a referral partner.
Brand
Subscription Type
No. of Screens

/same time viewing

Advertised Cost^^

/month or year

Stream the Disney+ library, including Disney+ Originals, Star Wars, Pixar, Marvel, National Geographic & Star
Watch on 4 screens at the same time
Add up to 7 profiles
Unlimited downloads of shows and movies on up to 10 devices

min. cost $11.99 over one month

4

$11.99

Get Deal

Canstar Blue receives a commission for sign-ups through Disney+ *

Stream the Disney+ library, including Disney+ Originals, Star Wars, Pixar, Marvel, National Geographic & Star
Watch on 4 screens at the same time
Add up to 7 profiles
Unlimited downloads of shows and movies on up to 10 devices
Prepay for a yearly subscription and save on the monthly cost

min. cost $119.99 over one year

4

$119.99

Get Deal

Canstar Blue receives a commission for sign-ups through Disney+ *

^^View important information
Photo Credit: Disney+, IMDB, Marvel Studios