With two big-name streaming services set to launch in Australia before the end of the year, competition for views has never been hotter. But in a surprise twist, Aussies on Premium Netflix plans are about to be hit with a sneaky price hike.
Starting today, Netflix will increase the monthly price for its top-tier subscription plan, bumping it up from $17.99 per month to $19.99. Fortunately, this $2 per month price rise applies only to Netflix's most expensive plan; for now, its Basic ($9.99) and Standard ($13.99) options will remain unchanged.
Premium Netflix: more expensive than ever
Although less than a third of Aussie Netflix users are currently shelling out for a Premium package, affected subscribers may be less than impressed by the price change. Aside from the increased monthly fee, there's no other changes or enhancements to the plan – viewers will still be limited to streaming on up to four screens simultaneously, in quality up to 4K Ultra HD.
The tweaked pricing will also only impact Australian customers. It's the first time Netflix has adjusted its Australian pricing since June of 2017, when the company raised fees for all three plan tiers and began to charge GST on subscriptions.
If you're current Premium Netflix subscriber, you'll find the price change reflected on your next monthly bill. New customers, and those upgrading from lower tier plans, will be hit with the higher price immediately.
Netflix has given no explanation for the decision. In a statement given to News.com.au, the company said it changes it prices from 'time to time', adding that it will "continue to invest heavily to grow in the depth and breadth of our content such as new shows like The Politician, Unbelievable, well-loved series like Stranger Things, The Good Place and The Crown, as well as improvements to our product."
The company has also reassured lower-tier users that no further changes are on the cards – at least not any time soon. "Our basic and standard memberships will remain at the same price, ensuring as many people as possible can enjoy our content," said the spokesperson.
Not sure if you should stick with Netflix? Here's a taste of what's coming to the Australian platform this month.
Coming soon: Disney+ and Apple+ TV
Today's news comes just weeks before the expected launch of two serious Netflix competitors. Both Disney and Apple are set to release their respective streaming services in November, offering libraries of new and original programming for a comparatively lower monthly price.
Disney+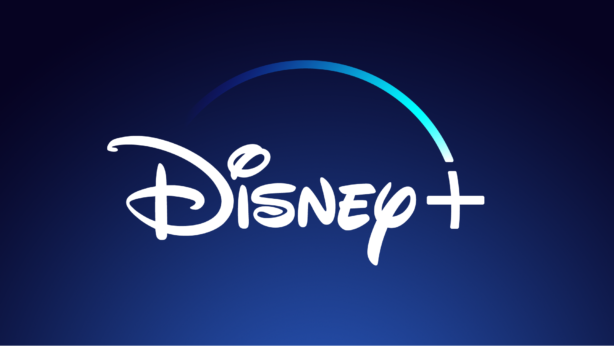 Disney's new streaming service, named Disney+, will be available to Aussies from 19 November, 2019. In addition to showcasing Disney's huge catalogue of family-oriented film and TV, Disney+ will also offer content from National Geographic, as well as Marvel and Star Wars.
Unlike Netflix or Stan, Disney+ will offer a single subscription tier, priced at $8.99 per month (or $89.99 for a full year in advance). For less than $9 each month, Disney+ customers can enjoy unlimited downloads, up to four simultaneous streams, commercial-free viewing, and video quality up to 4K Ultra-HD. The service will be offered on Apple and Android devices, as well as via smart TVs, laptops, and gaming consoles.
Apple TV+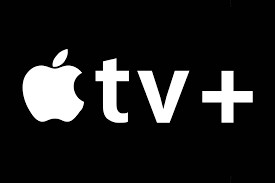 Coming in hot with more than $6 billion of specially-produced content, Apple TV+ will go live on 2 November in Australia. Apple's foray into the streaming world will offer a host of new shows and documentaries, and the company has partnered with A-listers such as Stephen Spielberg, Jennifer Aniston, Reese Witherspoon, and Oprah Winfrey to deliver must-see content.
So far, it seems Apple TV+ will offer a single $7.99 per month price tier to all Australian customers. However, for a limited time Apple will throw in a full year's subscription free of charge with purchases of eligible Apple products (including iPhones, iPads, Apple TV, and Macs).
Streaming services compared
If you're weighing up which streaming service is right for you, here's a quick table featuring Netflix, Stan, Foxtel Now, Apple+ TV, and Disney+.
| | Netflix | Stan | Foxtel Now | Apple TV+ | Disney+ |
| --- | --- | --- | --- | --- | --- |
| Price per month | From $9.99 up to $19.99 | From $10 up to $17 | From $25 up to $104 | $7.99 | $8.99 |
| Content | Netflix originals, new release movies and TV, documentaries, kids-only mode | Stan exclusives, new release movies and TV, documentaries, kids-only mode | Foxtel channel packs including Drama, Pop, Lifestyle, Sport, Movies, Kids, and Docos | Original Apple TV+ shows and movies | Movies and TV from Disney, Marvel, Star Wars, Pixar, and National Geographic |
| Number of screens | Up to 4 screens simultaneously | Up to 4 screens simultaneously | Up to 2 screens simultaneously | Unknown | Up to 4 screens simultaneously |
| Viewing quality | Up to 4K Ultra-HD | Up to 4K Ultra-HD | Up to HD | Up to 4K Ultra-HD | Up to 4K Ultra-HD |