Every decent superhero has an origin story. Usually it's delivered to the audience at a pivotal moment in the plot – when the caped crusader faces his toughest crossroad yet: Should he save the girl, or save the planet? The origin story is told in sepia flashback, followed by that perennial scene showing a pint-sized changeling struggling to come to terms with his newfound power – think Man of Steel's Superman at primary school, locking himself in a cupboard during a supersensory overload, writes Amanda Horswill.
Imagine if you were Superman's mum, and your child suddenly developed a range of new skills that no one had ever seen before, and wouldn't believe their eyes if they did. How would you react, as a parent? And what would you do if no one believed you, and if they did, they'd probably lock him up? That's the premise behind the new Netflix series Raising Dion.
What's Raising Dion all about?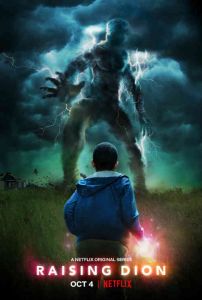 Seven-year-old Dion suddenly develops super powers, passed on to him by his now-deceased father after he was exposed to extraterrestrial radiation while watching the Northern Lights in Iceland. There is an evil force – a huge lightening man – killing people like Dion; and a possibly shady environmental science company who may be out to harm him, too. Dion and his mum Nicole must navigate through all this to survive – all the while dealing with the torture that is the fourth grade.
It's an engaging show, and my whole family – of two adults (one who "hates sci-fi"), a 14-year-old and a seven-year-old – were transfixed enough to binge watch it with me, right to the end. The plot bubbles along with enough highs, cool special effects and sweet spots to keep even the most attention-challenged child interested (albeit with the help of Minecraft on iPad for the mushy bits). The content sparked lots of interesting discussion, too, about physics and energy, but also about prejudice.
That's because by day, Raising Dion appears as an unassuming, just-above-average, sci-fi drama series. But, take off the disguise of science fiction plotlines and CGI, and it's true identity is revealed – that of diversity superhero.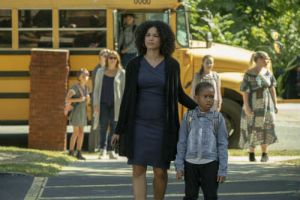 The backstory
Dion (Ja'Siah Young) is an African American child, being raised by a strong-willed and single mum, in a predominately whitewashed neighbourhood in Atlanta, USA. Dion has just moved across town and swapped schools after his physicist father's death by suspected drowning (his body was never found). Dion is one of the very few black kids in the seemingly decent public school he attends, and no one – not even the one other black boy in his class – will be his mate.
Well, with the exception of the one person Dion doesn't want to befriend, the sweet Esperanza (Sammi Haney), who comes on a bit too strong for his liking. The fact that she's wheelchair-bound seems immaterial to his distain – it's that she's a girl, can't skateboard and that the cool gang – which he is desperate to join – dislikes her. Esperanza, however, doesn't give up, and says that even though she's an "invisible person" that everyone overlooks, she would make the perfect BFF. And she does.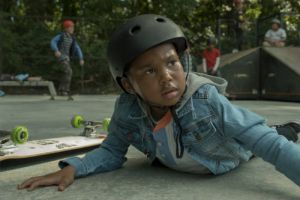 Levitating Lego
Then Dion starts to go through an unusual change. Any parent who has had to grapple with a "different" child will identify to some degree with what he and his mum Nicole (played fiercely by Alisha Wainwright) go through as those differences manifest. Dion calls it magic, but his mum is understandably freaked out as her son levitates Lego, teleports onto the street into the path of a car, causes fish to float out of a river and suffocate, and snaps huge trees – all with the power of his mind. Nicole struggles to come to terms with her child's new talents, worried about how he will cope in the big bad world. How can she teach him to deal with people's inevitable prejudices and to keep the fallout from scarring her child's psyche? It's interesting, too, to see Dion coming to terms with his new reality, and how resilient he becomes.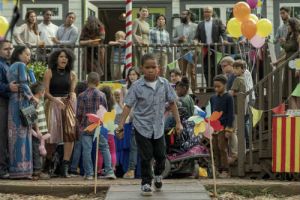 Respecting boundaries
The show also serves lessons about respecting other people's boundaries and healthy relationship power balances. I can't tell you the main way this lesson is conveyed – it would give far too much of the plot away. Suffice to say that one character explains to the other what boundaries are, and then the other character realises why it makes other people feel scared, angry and hurt when those boundaries are disrespected. I was glad for my children to see this complex issue explained in a simple, yet effective, way.
There is also a very telling example of racism, perpetrated by a teacher, which could help to explain "white privilege" to those who underestimate it.
There are many other sidenotes to the plot – grief; the importance of female friendships, community and family; what happens when doctors assume that parents are crazy when they insist there's something seriously wrong – but medically unprovable – with their child; how having a job improves self-esteem; why jobs with health insurance attached are so important in America; and many more.
And if you like the series, the good news is that the final episode sets the scene for a second round.
The details:
Show: Raising Dion
Platform: Netflix
Series 1: 9 episodes of 39-51 mins each
Worth watching? Yes, it's very watchable, but don't expect award-winning drama.
Classified as: Kids TV Show
Suitable for: Family – interesting enough for adults and children older than about 7. Low level violence, some kissing scenes, supernatural themes, some scary imagery (huge lightning man who turns people into "rain-ghosts").