While best-known for its live coverage of sporting codes and competitions from all over the world, Kayo subscribers may be left wondering what to do in the meantime while sporting codes slowly return to their regular season programming. But fear not sports lovers, there's still a way for you to get your fix – documentaries. Kayo has a number of documentaries for viewers to binge while sporting codes take an unexpected offseason, and Canstar Blue has listed some of the best here. Thank us later.
Best Sports Documentaries on Kayo
Here are some of the best documentaries on Kayo, with more available:
Masterclass: Alyssa Healy
The Heat Repeat
Kerr and Foord: The Double Act
#BUDDY300
10 Years On
Sydney FC: The Record Breakers
Great Women: Stars of ODI Cricket
30 For 30
2 Nations, 1 Obsession
Fanning: Lightning Strikes Thrice
November 16
Richmond: Lost Years
Kevin Sheedy: 50 Years in Footy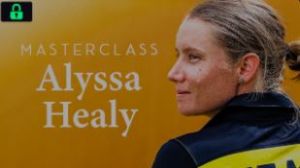 Masterclass: Alyssa Healy
This Fox Cricket special features Female Commentator of the Year Isa Guha and Australian Cricketer Alyssa Healy, as the latter gives us an insight into Women's Cricket. Healy also gives us valuable tips and insights into her batting prowess, showcasing what makes her one of the greatest cricketers of the modern era.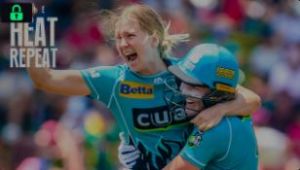 The Heat Repeat
Follow along as exclusive behind-the-scenes footage and interviews document the historic season of the Brisbane Heat in the WBBL. This two-part series is one to watch for cricket fans, with plenty of excitement in between overs.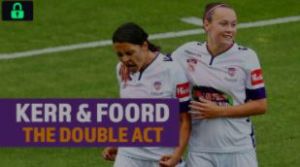 Kerr and Foord: The Double Act
As the newfound taliswomen of Australian football, there's an abundance of national pride riding on Sam Kerr and Caitlin Foord. This documentary follows the duo's origin, which starts farther back than most know.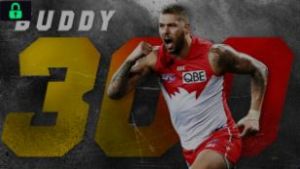 #BUDDY300
An institution of Australian Rules Football, Buddy Franklin makes his 301st appearance in the game, and with it, FOX Footy counts down the top 23 moments of his career that made fans say "Wow!". Expect long bombs, mental moments, and his signature fist pumps along the way.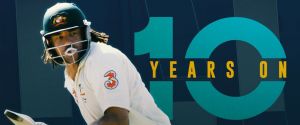 10 Years On
A dark time in international cricket, 10 Years On focusses on 'Monkeygate', the infamous racial taunt between Harbhajan Singh and Andrew Symonds which marred the 2008 series between Australia and India. Symonds sits down with former teammates Adam Gilchrist and Brett Lee and discusses events before, during and after the incident.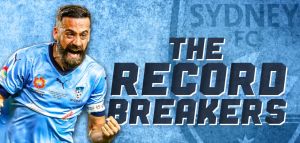 Sydney FC: The Record Breakers
One for A-League fans, Sydney FC: The Record Breakers looks at the back-to-back premiership titles that Sydney FC won in the 2016-17 and 2017-18 seasons. For good measure, they also picked up the FFA Cup.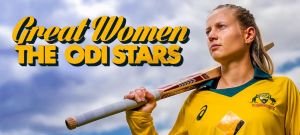 Great Women: Stars of ODI Cricket
Following some of the biggest names in Australian women's cricket, Great Women interviews players of the One Day format and how they came to represent their country in the game they love, while dealing with issues of inequality in the sporting world.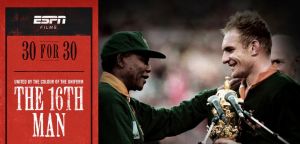 30 For 30
30 For 30 is a regular on ESPN, showcasing a variety of documentaries across multiple sporting codes and major events. With new topics discussed every episode, if you're looking for a proper sports binge, 30 For 30 will be the show for you.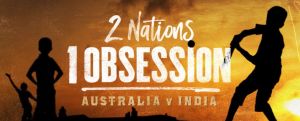 2 Nations, 1 Obsession
While Australia and England have the Ashes, matches between India and Australia are also some of the biggest events in the cricketing calendar, regardless of which team you support. The documentary series looks at the famous tied series of 1986 and Australia's 2004 tour victory, plus the great rivalry between both nations.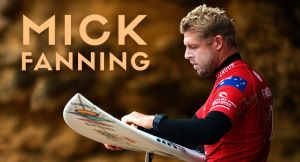 Fanning: Lightning Strikes Thrice
One of Australia's most accomplished surfers – and one of only a few who can say they've survived an encounter with a shark – Fanning: Lightning Strikes Thrice looks at Mick Fanning's surfing campaign in 2013, which saw him looking down the barrel of a loss before the Semi Finals of Pipeline on his way to a third world title.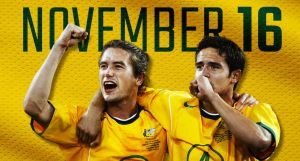 November 16
Following the Socceroos during their World Cup qualification campaign, November 16 is based on the night that Australia qualified for the FIFA World Cup for the first time in 30 years and the players that led to that success. This documentary interviews former players, coaches and Australian legends about the events of that fateful night against Uruguay.

Richmond: Lost Years
Aussies love an underdog story, and the 2017 season saw previous AFL bottom-dwellers Richmond claim the cup. But it wasn't always this way, with Richmond suffering a long drought – which is explored in the Lost Years, and how the club saw tough times during the 1970s and beyond.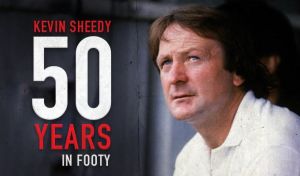 Kevin Sheedy: 50 Years in Footy
One of the most beloved and recognised players in Victoria, Kevin Sheedy joined Richmond at the age of 19 in 1967, before taking over coaching after his playing career finished, which kept him in the game for almost half a century. Hosted by Mike Sheahan, the documentary looks at one of AFL's leading figures, and his time in the sport.
Are documentaries free on Kayo?
Documentaries are part of Kayo's paid subscription, meaning if you're looking to get behind the scenes with your favourite sporting stars or moments you'll have to sign up to a Kayo plan. Although with recent expansions within Kayo's Freebies content, it may not be long before documentaries make their way into the free content space.
If you're not sure which Kayo content is free or not, a lock symbol will show on the top left of the title card, indicating that this content is locked unless you have a subscription.
Should I get Kayo?
Despite the sporting drought, there's still plenty on offer from Kayo, from the documentaries above, to behind the scenes analysis and previews, as well as previous season's highlights to keep you going. And who knows, you may even find out something that will help you at your next pub trivia night.
Stream Sports with Kayo
Love streaming? Love sports? Kayo is a new streaming platform that provides access to a wealth of sports, from basketball to cricket, motorsports and soccer. Click 'go to site' for more details.
Brand
Subscription Type
No. of Screens

/same time viewing

Advertised Cost^^

/month

Kayo One Subscription

More than 15,000 hours of sport on-demand
Watch on 1 screen at the same time
14 days FREE trial (New Customers Only)

min. cost $25 over 1 month

1

$25
Go To Site

Basic Subscription

More than 15,000 hours of sport on-demand
Watch on 2 screens at the same time
14 days FREE trial (New Customers Only)

min. cost $27.50 over 1 month

2

$27.50
Go To Site

Premium Subscription

More than 15,000 hours of sport on-demand
Watch on 3 screens at the same time
14 days FREE trial (New Customers Only)

min. cost $35 over 1 month

3

$35

Go To Site

Telstra Exclusive Offer – Basic Subscription

Special Offer: Save $10/mth on Kayo for 12 months
Available to Telstra customers only. T&Cs Apply
Stream over 50 sports, Live & On Demand
Watch on 2 screens at the same time – Add up to 5 profiles

min. cost $15/mth first 12 months then $27.50/mth

2

$27.50$15

Get Offer

on Telstra's website

^^View important information
Photo credit: Syda Productions/shutterstock.com