There's no shortage of avenues to stream sports nowadays, with a spate of streaming services cropping up sporadically in Australia over the past few years. But there's one that flew under many radars, with an interesting backstory and an even more interesting catalogue of sports. Beginning in 2020, Sports Flick seems to be as eclectic as the year it was launched in. With a variety of sports off the beaten path, the service seems to cater to the more refined sporting fans – that is, if Serbian Rugby League is worthy of such an adjective. So if we've piqued your interest, let Canstar Blue give you the conclusive guide on everything Sports Flick, and whether it's worth looking into.
What is Sports Flick?


Sports Flick is, at its centre, a sports streaming service that allows Aussies to tune into a variety of sporting events and teams from leagues and competitions around the world. However, it's not backed by any big business, claiming to be 'built by sports fans, for sports fans', to give sports streamers another outlet to catch the latest action and scores. It's avenue into the big leagues though, is to cover anything but the big leagues, with a number of smaller and more obscure leagues available to stream via Sports Flick.
Kickstarted when broadcasting rights were at a tumultuous high point, Sports Flick has steadily built up a stable catalogue of sports, both available under the subscription fee as well as Pay-Per-View content. While the platform was primarily intended to rival major football streaming services, including Optus Sport, the full gravitas of the playing field has demoted Sports Flick to a 'best-of-the-rest' service, but may have a few fans in its stands.
How much is Sports Flick?
Sports fans can subscribe to Sports Flick for $14.99 a month, or sign up to an annual plan, which will set you back $99.99, making it actually one of the more affordable sports streaming services available in Australia.
Does Sports Flick have a free trial?
Sports Flick previously had a seven-day free trial, although it doesn't appear to have any free trial offers currently, meaning you'll be straight into a paying subscription once you sign up.
What can I watch on Sports Flick?
Sports Flick has a number of sports under its coverage umbrella, including soccer, rugby league, baseball and combat sports, although they may not be the top leagues. Read on to find out just what Sports Flicks covers.
K-League on Sports Flick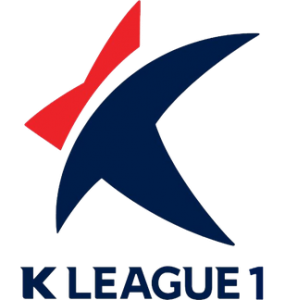 It's the heart and Seoul of East Asian football, and the Korean League is back for another riveting season, and is available to stream on Flick Sports. Featuring 12 teams from across South Korea, a nation that is quickly proving itself to be the top team in Asia, the K-League is well worth a watch.
Sports Flick has coverage of the 2021 K-League season, with match highlights also available.
Serbian Rugby League on Sports Flick
Bet you didn't think this existed. That's right – Serbian Rugby League is on Sports Flick, and it's proving to be a talisman for the platform. As it celebrates its 20th year, the league is highly competitive and finds itself in high esteem with stakeholders across the world.  So if you're an NRL fan who's looking to expand your horizons to the Eastern Bloc, give the Serbian Rugby League a go.
Sports Flick covers the 2021 Serbian Rugby League season, as well as some international games, including the highly-touted Serbia Vs. Bosnia & Herzegovina match. Highlights and previews are also available on Sports Flick.
Chivas Guadalajara on Sports Flick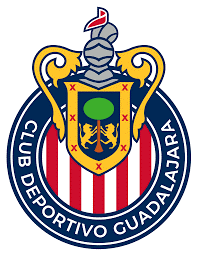 Have you ever thought to yourself: "Yeah, this sporting league is great and all, but I wish I could only watch one team instead of having access to all of them." Well you won't believe your luck when you find out that Sports Flick has you covered. Take a trip to beautiful Mexico, where Chivas Guadalajara compete in the Liga MX, Mexico's top tier football competition.
Sports Flick streams every Chivas Guadalajara match, as well as showing on-demand replays of the match. You won't be able to catch any other matches except for when Chivas Guadalajara are playing however, so get used to the team.
Liga de Beisbol on Sports Flick
Stay in Central America but switch up the code, as Liga de Beisbol kicks off in Mexico. Mexico's premier baseball league may not be the most prestigious league in the world, but the quality is certainly there. Used as a feeder league into the American MLB, the Mexican Baseball League features high quality batters and pitchers, so step up to the plate and catch some dingers with Sports Flick.
Sports Flick offers full coverage of Liga de Beisbol fixtures, along with authentic Spanish commentary for that authentic atmosphere.
Other sporting leagues and teams covered by Sports Flick include:
Australian Baseball League
Austrian Bundesliga
Body Building
Boxing
Future Wrestling Australia
International Rugby League
MMA
Ocean Explorer fishing
Oxford City FC
Sailing
Select ICC matches
UAE Pro League
UEFA Women's Champions League
The Wednesday League
XFC
Yoga
What to watch Sports Flick on
The sophisticated sporting fan needs sophisticated streaming outlets. Fortunately, there's no lack of options on that front. Fans can stream Sports Flick on practically any device that is internet-accessible, including Windows and Mac computers, AppleTV, AndroidTV, FireTV, Roku, and other streaming devices. Alternatively, you can download the Sports Flick app and watch on your iPhone or Android device.
Is Sports Flick worth it?
Ultimately, the decision to subscribe to Sports Flick comes down to what sort of sporting fan you are. For the casual fan who enjoys the mainstream codes, this service is most likely not the one for you. It doesn't feature any major leagues of note, with only a select few popular sports. However, for the enthusiasts of the sports who can't seem to find coverage elsewhere, Sports Flick may be for you, with it worth noting that Sports Flick is cheaper than other sports streaming platforms available, but whether it's worth the price will come down to how much you love your Serbian Rugby League.
If you're looking for more main-stream sporting events and coverage, check out our guide on Stan Sport, or check out our Kayo guide or the table below to see just what sports coverage you can enjoy from your armchair.
Stream Sports with Kayo
Love streaming? Love sports? Kayo is a streaming platform that provides access to a wealth of sports, from basketball to cricket, motorsports and soccer. Click 'go to site' for more details.

Brand
Subscription Type
No. of Screens

/same time viewing

Advertised Cost^^

/month

More than 15,000 hours of sport on-demand
Watch on 2 screens at the same time
14 days FREE trial (New Customers Only)

min. cost $25 over 1 month

2

$25
Go To Site

More than 15,000 hours of sport on-demand
Watch on 3 screens at the same time
14 days FREE trial (New Customers Only)

min. cost $35 over 1 month

3

$35

Go To Site

Telstra Exclusive Offer – Basic Subscription

Special Offer: Save $10/mth on Kayo for 12 months
Available to Telstra customers only. T&Cs Apply
Stream over 50 sports, Live & On Demand
Watch on 2 screens at the same time – Add up to 5 profiles

min. cost $15/mth first 12 months then $25/mth

2

$25$15

Get Offer

on Telstra's website

^^View important information
Photo Credits: HQuality/shutterstock.com