Hungry for some new streaming content to binge? Well, we've got something good for you to feast your eyes on. From the filmmakers behind 'Chef's Table' comes Netflix's latest food documentary, which will no doubt leave you asking for seconds. Simply called 'Street Food', the nine-part series shines a spotlight on talented cooks and chefs who run food carts and hawker stalls across some of the most vibrant and culturally rich cities of Asia. Is your mouth salivating yet?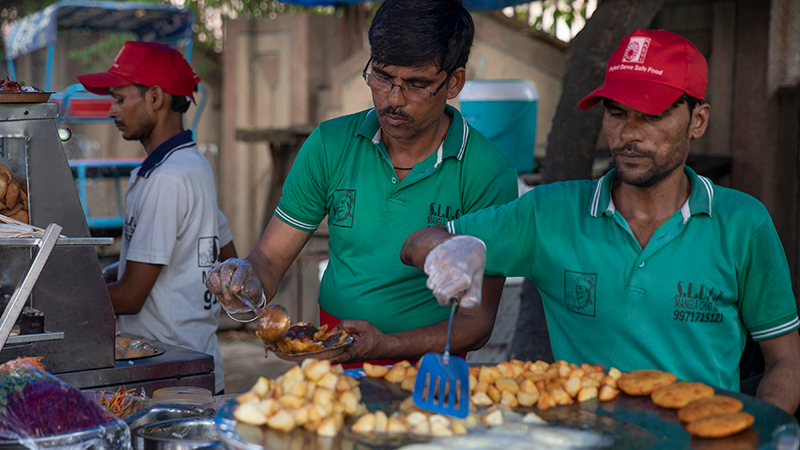 What is Street Food about?
Street Food is a global celebration of local heroes – a dive into the deep end of street food culture and the stories behind the people who keep traditional food alive. Dropping on April 26, the Netflix Original doco explores the streets of multiple countries, with each episode highlighting "the stories of perseverance and culture that bring life to each country's cuisine," according to a statement by Netflix. Viewers will be taken on a culinary journey throughout nine different locations:
Bangkok, Thailand
Osaka, Japan
Delhi, India
Yogyakarta, Indonesia
Chiayi, Taiwan
Seoul, South Korea
Ho Chi Minh City, Vietnam
Cebu, Philippines
Singapore
Here's the official trailer:
What's on the menu?
In 2015, Netflix changed the food game with the launch of Chef's Table. Gone was the shot of a chef cooking vegetables, and in its place was art – high quality, intimate styled food cinematography. The team from Chef's Table have a keen eye for finding beauty in the unexpected, and as a result we can expect great things from Street Food. Expect street market food like you've never seen before – and on a traveller's budget! Good for you youngsters looking for a cheap Asian getaway!
We know that the series will begin in Bangkok – and with the infamous Jay Fai, the first Thai street food chef to be awarded a prestigious Michelin star. Yes, you read that correctly… Also featured throughout the series is Mbah Lindu, a 100-year-old Indonesian hawker and Toyoji Chikumoto, a Japanese street food stall owner who cooks with a flamethrower instead of a stove.
"If someone has to taste real food, authentic food, it has to be street food," states the opening line of the trailer, and a motto to live by now.
Satisfy your appetite as Street Food drops on Netflix on April 26.