He was extremely wicked, shockingly evil and vile – and that's just the name of the movie. You guessed it, just a few months after the release of 'Conversations with a Killer: The Ted Bundy Tapes', Netflix will showcase Zac Efron in the movie adaptation of Ted Bundy's life – 'Extremely Wicked, Shockingly Evil and Vile' – on May 3.
Who is Ted Bundy?
You'd have to be living under a rock to not know the story of Ted Bundy (or at the very least heard the name). He was one of America's most notorious serial killers, known worldwide for his atrocious acts of violence towards women throughout the 1970s. He was found guilty for the deaths of over 30 women across seven states, and was also charged with rape, kidnapping, necrophilia and decapitation.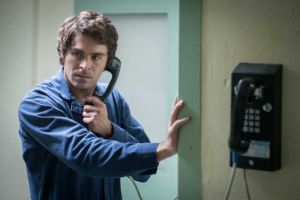 Why did he create such a stir?
Although his actions were unspeakable, there was another reason Bundy gained so much attention – his charming facade. Bundy's trial for double-murder was the first televised trial in the States – and became somewhat of a performance. He fired his lawyer and represented himself, found a loophole to marry his girlfriend while she was on the witness stand, charmed the jury – and some say… the judge.
He became infamous for not only his charisma but his good looks – girls would flock to the courthouse from all over America, desperate to catch a glimpse of the Ted Bundy. Despite the frenzy Bundy's trial generated, he was eventually sentenced to the electric chair in 1989.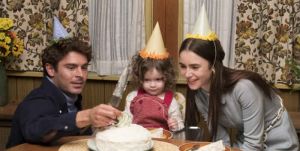 What is Extremely Wicked, Shockingly Evil and Vile?
The movie tells the tale of Ted Bundy and his life throughout the 1970s and 80s, seen through the lens of his long-time girlfriend, Elizabeth Kloepfer. Based on her memoir 'The Phantom Prince: My Life with Ted Bundy', the movie chronicles Bundy's life from his first encounter with Kloepfer, to his televised trial and eventual death.
'Liz', who is played by Lily Collins (The Blind Side), dated Bundy from 1969 through to 1976 and refused to believe that he was guilty for the years they were together. Zac Efron plays Bundy – and was director Joe Berlinger's first and only choice for the role due to his similar striking looks and boyish charm (Berlinger also directed The Ted Bundy Tapes – so he's somewhat of a Bundy expert).
The full title of the film comes from a quote that Judge Edward Coward told Ted Bundy in 1979: "the court finds that both of these killings were indeed heinous, atrocious and cruel, and that they were extremely wicked, shockingly evil, vile".
What to watch in preparation?
If you're not too familiar with Ted Bundy, but are now intrigued (and simultaneously disgusted), then 'Conversations with a Killer: The Ted Bundy Tapes' is the place to start. The four-part series is a deep dive into the mind of the serial killer, in his own words (taken from over 100 hours of footage with Bundy).
Stream 50+ Sports with Kayo
Love streaming? Love sports? Kayo is a new streaming platform that provides access to a wealth of sports, from basketball to cricket, motorsports and soccer. Click 'go to site' for more details.
Brand
Subscription Type
No. of Screens

/same time viewing

Advertised Cost^^

/month

Stream over 50 sports, Live & On Demand
Watch on 2 screens at the same time
14 days FREE trial (New Customers Only)

min. cost $25 over 1 month

2

$25

Go To Site

Stream over 50 sports, Live & On Demand
Watch on 3 screens at the same time
14 days FREE trial (New Customers Only)

min. cost $35 over 1 month

3

$35

Go To Site
^^View important information