With all the hype of Netflix and Stan, it's not uncommon for smaller streaming platforms to be overshadowed – and even forgotten. But what you might not realise is there's a whole world of streaming out there – and depending on your preferences, the smaller platforms may actually be better suited for your entertainment needs. One of these often overshadowed options is Telstra TV Box Office, formerly known as BigPond Movies. Read on as Canstar Blue walks you through the what, how and why's of Telstra TV Box Office.
What is Telstra TV Box Office?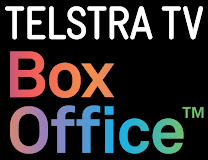 Telstra TV Box Office is a streaming service that provides users with a direct route to the latest new-release films and television shows, many of which have limited availability on other major streaming platforms. The entertainment service is free to sign up to, and users only spend money on renting or purchasing movies directly through the service.
Does BigPond Movies still exist?
Technically yes, but as of February 2019, BigPond Movies officially changed to Telstra TV Box Office. But fear not, that is the only change that will affect previous users. Your login details will remain the same, and any purchases, rentals and credit associated with that account will automatically roll over to your new Telstra TV Box Office account, meaning your downloads are still there for that weekend movie marathon.
How do I get Telstra TV Box Office?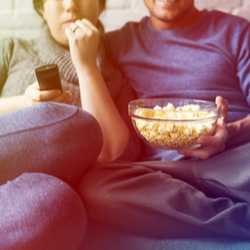 Much like Netflix, Stan and other platforms, you just need to download the app onto your smart television or iOS devices, or access the website if you are streaming on a PC or Mac. Many people assume you need to be a current customer with Telstra, or have Telstra TV, however that is not the case – but you will need a Telstra ID account.
How to get a Telstra ID
Obtaining a Telstra ID is easy – if you are or have been a Telstra customer. Sign up is relatively simple, only requiring an email address and personal details, along with your Telstra account number, which can either be your Telstra mobile number or the 13-digit account number, which you'd normally find on your Telstra bill.
For non-Telstra customers, you might be out of luck, unless you don't mind putting in a bit of extra effort. To get a Telstra ID and Telstra Account Number, you can always purchase a Telstra SIM card for only $2, and use that information to sign up to Telstra TV Box Office. While it might mean you have to go above and beyond, a $2 sign-up fee is pretty modest in the scheme of the things.
How to watch Telstra TV Box Office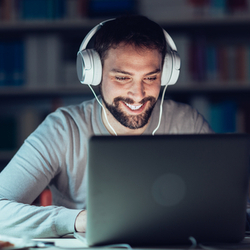 Obviously, Telstra TV Box Office is targeted to be enjoyed through Telstra TV (the telco's own streaming device), with Telstra constantly offering deals and usually Box Office credit when you purchase Telstra TV along with a home internet plan. However, as long as you have a Telstra ID, you can watch Telstra TV Box Office on multiple platforms, such as:
PC and Mac via Chrome, Safari and Firefox
Android and iOS devices (Android 4.4 or higher, iOS 9 or higher)
Smart TVs such as LG, Panasonic, Samsung (2016+ models)
How much does it cost?
While signing up to the service is (technically) free, the movies and shows on Telstra TV Box Office aren't. For new-releases, expect to pay about $5-7 to rent, and between $15-25 to purchase in HD, although you may see prices decrease the older the movie becomes. Additionally, television shows are usually $2-3 per episode or you can purchase entire seasons, however these may range between $20 to $40. Once you purchase and download them though, they're yours for good, meaning you can get plenty of value out of them.
What's available on Telstra TV Box Office?
One of the main attractions to Box Office is the mammoth amount of new-releases available directly after their theatre release, making it handy for those who didn't get a chance to head to the cinema. Latest movie releases include:
Trolls: World Tour
Unhinged
Where'd you go, Bernadette
Mulan
The King of Staten Island
Capone
If TV shows are more your thing, Telstra TV Box Office includes a number of hits, such as:
Power
Fear the Walking Dead
How to Get Away with Murder
Spongebob Squarepants
Marvel's Agents of Shield
Outlander
Telstra TV Box Office on Telstra broadband plans
If you're looking to bundle your broadband and entertainment into one convenient plan, you can enjoy Telstra TV Box Office by adding Telstra TV to your monthly NBN or ADSL service. The option is available to Telstra broadband customers for an extra $9 per month, with a 24-month minimum term, and can be added to the Telstra plans in the below table.
The following tables includes all published Telstra NBN plans on Canstar Blue's database, listed in order of cost, from the lowest to highest. Use our comparison tool to see plans from a range of other providers. This is a selection of products with links to referral partners.
Is Telstra TV Box Office worth it?
Streaming services are a popular way to pass the time, whether you have the house to yourself, or you're hoping to keep the kids entertained on those rainy days. But deciding which one is worth the money can be tough, especially if they all offer exclusive content to reel you in. As a result, it's best to look into all of your options before signing up – as well as checking out free trials – as one streaming platform may have more shows and movies that are suited to your watching habits.
If you only have enough free time to occasionally watch a movie or TV episode, Telstra TV Box Office might be more suitable for you, as there's no regular expense like with Netflix or Stan, meeting you only pay for what you use. However, if you spend every spare second in front of the TV, it may end up being more expensive in the long run, meaning the bigger players may be more your speed.
Ultimately which streaming service you decide to use will come down to your individual viewing habits, as well as what shows and movies you like to watch. But considering there's nothing stopping you from having multiple streaming platforms, there's no harm in checking out Telstra TV Box Office, especially if you've missed the latest releases at the cinema.
Streaming for the whole family with Disney+
Looking for some family-friendly entertainment? Disney+ is the home of Disney, including Marvel and Star Wars. There are two plan options to choose from – a monthly subscription at $11.99 per month, or prepay for a year at $119.99 and save on the monthly cost. Both plans include the same features, with unlimited downloads and the ability to stream on up to four screens at the same time. This table includes links to a referral partner. (Note: Disney+ is currently not available via Telstra TV, but the app is accessible through select smart TVs, gaming consoles and portable devices).
Brand
Subscription Type
No. of Screens

/same time viewing

Advertised Cost^^

/month or year

Stream the Disney+ library, including Disney+ Originals, Star Wars, Pixar, Marvel, National Geographic & Star
Watch on 4 screens at the same time
Add up to 7 profiles
Unlimited downloads of shows and movies on up to 10 devices

min. cost $11.99 over one month

4

$11.99

Get Deal

Canstar Blue receives a commission for sign-ups through Disney+ *

Stream the Disney+ library, including Disney+ Originals, Star Wars, Pixar, Marvel, National Geographic & Star
Watch on 4 screens at the same time
Add up to 7 profiles
Unlimited downloads of shows and movies on up to 10 devices
Prepay for a yearly subscription and save on the monthly cost

min. cost $119.99 over one year

4

$119.99

Get Deal

Canstar Blue receives a commission for sign-ups through Disney+ *

^^View important information
Picture credit: Africa Studio/shutterstock.com, Rawpixel.com/shutterstock.com, Stokkete/shutterstock.com