It has been a bit of a wait between seasons (almost two years), but finally, Season 3 of The Crown is here. The popular Netflix original series is now available to stream and the good news is that you can binge watch the entire season with all 10 episodes of the third season up on Netflix.
The Crown is one of the most popular Netflix Originals to screen exclusively on the streaming platform. It's based on the life and reign of Queen Elizabeth II and the Royal Family, and while the series is based around real events and people, there is obviously some dramatisation that takes place.
The Crown Season 3 Trailer
Season Three will cover events from the 1960s to 1970s. While the show has never shied away from the more controversial topics that have surrounded the Royal Family over the years, there is a definite darker tone around this season.
We know this season will cover events including the early relationship between Prince Charles and Camilla Parker Bowles née Shand, and the investiture of Charles in 1969 when he was officially given the title of Prince of Wales. We'll also see more of the tumultuous relationship between Princess Margaret and her husband, Anthony Armstrong-Jones, and as with the first two seasons, we can expect Margaret to be the source of much tension in the family.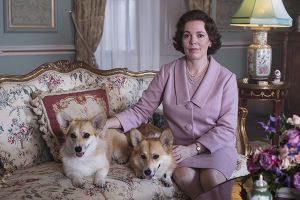 As for other events, we're introduced to Harold Wilson who served as Prime Minister from 1964-1970 and again from 1974-1976. It also looks like the Aberfan disaster and its aftermath will be covered, with this period in the Queen's reign looking to be a difficult one. Much of the trailer also shows the celebrations for the Queen's Silver Jubilee in 1977, which marked the 25th anniversary of her accession to the throne.
While the first two seasons kept the same cast, season three introduces a whole new cast, with Oscar-winner Olivia Colman as Queen Elizabeth II, Tobias Menzies (Outlander, Game of Thrones) as Prince Phillip, Helena Bonham Carter (Harry Potter, The King's Speech) as Princess Margaret, Jason Watkins as Harold Wilson, Josh O'Connor as Prince Charles, and Charles Dance as Louis Mountbatten, among others.
Catch up on Season 1 and 2 of The Crown
If you're a bit behind and need to catch up fast, you can binge watch both Season One and Season Two of The Crown on Netflix Australia. Both seasons include 10 episodes at around one hour each in length, and showcase a range of events from the death of King George VI and the Queen's subsequent coronation, through to the controversial Marburg Files and Princess Margaret's wedding.
Netflix plans and prices
Don't have a Netflix account? You can sign up to one of the three plans on offer — the Basic Plan at $9.99 per month, the Standard Plan at $13.99 per month or the Premium Plan at $19.99 per month.
The features you can access, such as HD streaming, is reflected in your plan choice. You also have the freedom to cancel anytime.
More details on the different Netflix plans are in the following table:
| | Basic Plan | Standard Plan | Premium Plan |
| --- | --- | --- | --- |
| Monthly price | $9.99 | $13.99 | $19.99 |
| HD available | | | |
| Ultra HD available | | | |
| No. of screens you can watch on at the same time | 1 | 2 | 4 |
Best NBN plans for streaming Netflix
Netflix regularly releases a report on the best streaming speeds and performance of Aussie telcos. This report is updated every few months or so, meaning that speeds and the order of best-performing telcos is subject to change. As of October, 2019, the top five telcos for streaming Netflix and the reported speeds are:
Netflix also includes a guide on the minimum requirement for speeds needed when streaming. For Standard Definition (SD) you'll need a minimum of 3.0Mbps, for High Definition (HD) you'll need a minimum of 5.0Mbps and for Ultra-HD you'll need a minimum of 25Mbps.
If you're looking at a new NBN plan, you'll need to consider what quality you'll be streaming in to determine which NBN speed tier is best suited to you. The NBN 50 speed tier is perhaps the most popular choice for households, as its fast enough for HD video streaming, which is good quality for watching video on a TV.
If you're interested in an NBN plan from the above mentioned providers, the following table shows NBN 50 plans from Telstra, Optus, Aussie Broadband, iiNet and TPG as published on Canstar Blue's database and listed in order of their standard monthly cost from lowest to highest, all featuring unlimited data. Use our comparison tool to see all plans available on Canstar Blue's database. These are products with links to referral partners.
What should I watch on Netflix?