Arguably the biggest political scandal in American politics since Watergate, the Cambridge Analytica saga rocked the globe, with news breaking that the personal data of 87 million Facebook profiles were harvested and used during the 2016 U.S. elections.
Fast forward a few years, and the details of the scandal are slowly coming to light, with Netflix releasing a documentary looking into the scandal, named 'The Great Hack'.
Set to hit screens on Wednesday, July 24, the two-hour doco looks to fill us in on the shady side of social media, and by the looks of the trailer, it'll make you think twice about going on Facebook again.
What is The Great Hack about?
Covering the Cambridge Analytica scandal itself, as well as the aftermath, The Great Hack will primarily focus on the people involved in the unravelling of the scandal, including David Carroll, a professor at the Parsons School of Design in New York who sued Cambridge Analytica and former Cambridge Analytica employee and whistleblower Brittany Kaiser.
Directed by Karim Amer (The Square, Revolution Rent) and Jehane Nougaim (Control Room, Startup.com), The Great Hack includes a mix of interviews and recaps, giving us insights from all angles on what really happened, and how companies are using your social media footprint against you. Scary stuff.
What is Cambridge Analytica?
If you're a bit fuzzy about the details, Cambridge Analytica was a consulting firm that dealt with data mining, brokerage and analysis before it closed its doors in 2018. Originally investing in an app called "This Is Your Digital Life" to conduct surveys in regards to personality tests via consenting Facebook users, data was collected from the 'friends' lists of these Facebook users. This allowed Cambridge Analytica to harvest the personal information of millions of social media followers.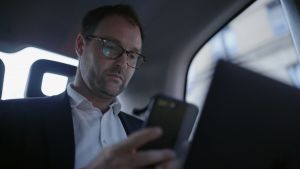 From here, Cambridge Analytica was linked to political parties, including Ted Cruz and Donald Trump, which supposedly used the information to target advertisements during the 2016 election, with its reach even (allegedly) extending as far as the Brexit campaign in the UK. While this may seem like some Jason Bourne-type stuff, The Great Hack explores the darker side of social media, as well as giving insight into what happens every time you press 'post'.
If you're a documentary fan, or you're just looking for something a bit more 'woke', be sure to tune in to Netflix on July 24 to catch The Great Hack.