Want a big screen TV but don't want to pay big prices? Budget supermarket chain ALDI will once again be selling a couple of absolute bargains in its weekly Special Buys.
This Saturday (January 12), ALDI stores across Australia will stock two Bauhn-branded TVs, but with stocks limited you'll probably need to get in fast! Previous ALDI TV sales have seen shoppers queuing outside stores before opening, eager to be at the front of the line.
So, what's on offer?
Bauhn 60″ Ultra HD 4K TV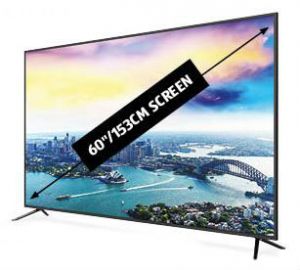 The Bauhn 60″ Ultra HD 4K TV available at ALDI (3840 x 2160 resolution) retails for $599 and comes with a 12-month warranty, plus a 60-day satisfaction guarantee returns policy.
It features a built-in HD tuner, allowing you to watch shows and movies in high definition without a Set-Top box, and an Audio Return Channel (ARC), which sends the TV sound to an ARC-compatible AV receiver without needing extra cables.
It also has inseparable speakers, USB media playback, plus EPG and PVR functionality.
For specifics, the ports are as followed:
1 x TV/RF
1 x CVBS
1 x YPbPr
4 x HDMI
1 x Optical
2 x USB
1 x headphone output
Its viewing angle is stated to be 178(H)/178(V), with a response time of 7ms.
Bauhn 40″ Full HD TV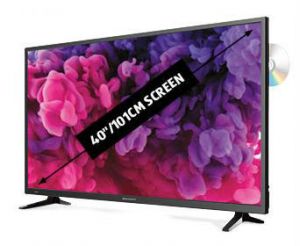 Another TV on offer from ALDI is this 40″ Full HD TV (1920 x 1080 resolution) with a built-in DVD Player, retailing for an even more budget friendly price of just $299.
Expect a high definition tuner, HDMI connectivity and USB media playback. Similarly to the model above, it features ARC capability and can record live TV.
It also comes with a 12-month warranty and a 60-day satisfaction return warranty.
Stocks are always limited with ALDI Special Buys, so be sure to get in store early if you're wanting to get your hands on one of these deals.
What else is on offer at ALDI?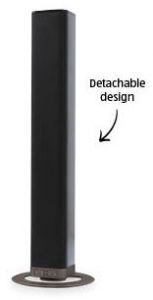 Within its electronics range, ALDI will also offer a Bluetooth soundbar with a detachable design for $69.99. It allows you to play and access your music wirelessly with Bluetooth technology, plus it has USB playback and HDMI connectivity. It also comes with a remote control, so you won't have to get off the couch to change the volume.
If you want to listen to music without distracting others, perhaps cordless headphones is what you're looking for. ALDI's headphones are retailing for $39.99 and are boasted to offer 10 hours of battery life. It has a lightweight design with foam padding for extra comfort, according to ALDI. It's stated to be ideal for use with a TV or stereo.