There's nothing more annoying than background noise interfering with your music. Bose's latest in noise cancelling earphones are designed to give you full control over exactly what you hear, in a seamless interface.
Where do you listen to music most? For many of us, it's on the bus or train during our commute, or in a bustling open-plan office at work. Whether you want to drown out distracting background noise or just want a crisp clean audio experience with zero interference, noise cancelling headphones can make a significant difference. Let's look into how one of the latest models from Bose, the QuietControl 30 wireless earphones, can keep the music flowing.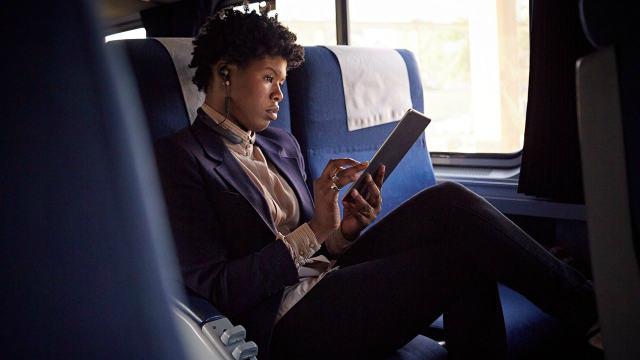 What is the Bose QuietControl 30?
Major sound technology producer Bose offers a number of different noise cancelling earphones and headphones, in both wireless and wired models. The Bose QuietControl 30 wireless earphones offer noise cancelling control for the everyday (as well as for active life) in a comfortable and easy to use piece. These sweat resistant earphones are connected to a lightweight ergonomic neckband.
What makes the Bose QuietControl 30 stand out?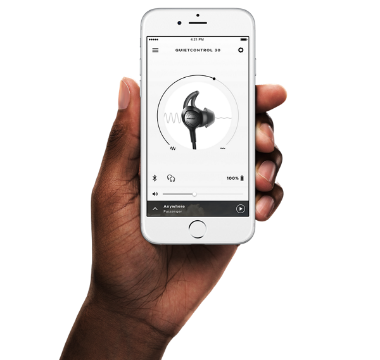 The biggest difference between the Bose QuietControl 30 and other noise-cancelling earphones is control. With the QuietControl 30, you can actually control the level of noise cancellation. Traditionally, noise cancellation can be only turned on or off, but the QuietControl 30 allows turning it up or down, without affecting music volume. This is useful for when you don't want to shut out the world completely – for example, if you're jogging, you probably want to be able to hear traffic so you know what's going on around you.
Active noise reduction works by using microphones located both inside and outside the earbuds to continuously measure and react to ambient noise, then produce equal and opposite signals to cancel it out. This is helped along by the StayHear+ earbud tips, which form a gentle seal that keeps out some noise on its own.
The inline remote has buttons to take and end calls, skip or pause tracks, control volume, and control noise cancelling. As well as controls on the inline remote, wearers can use voice prompts for key information such as device setup, caller ID, and battery life. The rechargeable lithium-ion battery provides up to 10 hours of use. Bluetooth connectivity includes NFC pairing.
Should I buy the Bose QuietControl 30?
If you're looking for the very best in wearable audio, you won't find it here. However, it does have a number of unique draws for those looking for a high-end but practical piece. It's an excellent option for those who enjoy listening to music, podcasts, or audiobooks while at the gym or on a run. At a steep RRP $400, it's a bit of an investment into your ears. It's also important to note that there is no wired option – the QuietControl 30 is exclusively Bluetooth, which may limit usability, such as on a plane.
Essentially, the QuietControl 30 is a solid balance between audio quality and suitability for active wear.