Whether you're at the gym, in the office or on the bus, a pair of headphones are a must. If you don't want to be paying full price, popular online retailer Kogan has some End of Financial Year deals that could be music to your ears. With some of the biggest brand names like Bose, Beats and BlueAnt on sale, there's plenty of options to find your perfect fit.
EOFY Headphones Sales at Kogan
No stranger to a bargain, Kogan is offering up to 61% off popular brands. The table below lists some of the biggest deals on new headphones:
| Model | RRP | Sale Price | % Off |
| --- | --- | --- | --- |
| Kogan Active Noise Cancelling Bluetooth Headphones | $789 | $529 | 33% |
| Bose QuietComfort 35 II Wireless Headphones | $499 | $409 | 18% |
| Beats Studio3 Wireless Over-Ear Headphones | $449 | $359 | 20% |
| BlueAnt Pump SOUL Wireless Sports On Ear HD Headphones | $179 | $79 | 56% |
| Marley On Ear Liberate Headphones | $99.95 | $39 | 61% |
Source: Kogan, June 2019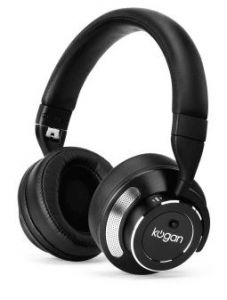 Kogan Active Noise Cancelling Bluetooth Headphones
Priced at $529, down from $789 – 33% off
If you're looking to lose yourself in your music or movies, you might like to give Kogan's noise cancelling headphones a go. They're said to eliminate background noise of up to 24 decibels. Fitted with Bluetooth connectivity, you can enjoy up to 16 hours of music on the go without any wires, according to Kogan. Plus, you can stream up to 10m away from your device.
The headphones are designed with extra padding and earcups to provide a comfortable all-day listening experience. The metallic finish further adds an extra layer of style. Change your tracks with onboard pause, play, skip and volume controls. They also let you make and take phone calls with the built-in microphone, and come with an audio cable, USB cable, airline adapter and a carry case for when you're out and about.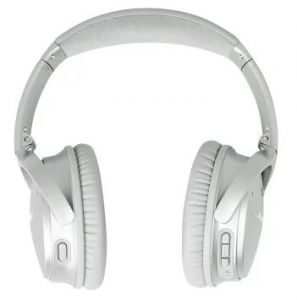 Bose QuietComfort 35 II Wireless Headphones
Priced at $409, down from $499 – 18% off
Arguably one of the most in-demand headphones of 2018, Bose Quiet Comfort 35 II are likely to go quick this end of financial year sales time. Powered by Google, you can receive text messages and manage your daily tasks hands free. Plus, with their noise cancellation, you can enjoy up to 20 hours of music on a single charge without the background sounds.
They are said to be built with impact-resistant materials, glass-filled nylon and even corrosion-resistant stainless steel to survive life on the go. Plus, you can expect ear cushions from a synthetic protein leather and Alcantara wrapped headband – material used in yachts and high-end automobiles no less – claimed to provide a comfortable fit. This design comes in a number of colours, including silver.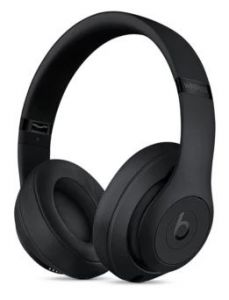 Beats Studio3 Wireless Over-Ear Headphones
Priced at $359, down from $449 – 20% off
Beats is one of the major brands to spark the over and on-ear headphones trend. These wireless over-ear headphones from Beats are designed with soft ear cushions, boasted for advanced venting and signature ergonomic pivoting for a comfortable fit for any head shape.
They feature Class 1 Bluetooth connectivity, allowing you to sync to your smart devices and take phone calls, skips songs and change volume. Plus, you can activate Siri and use the headphones hands free. They are claimed to provide up to 22 hours of battery life and come in a nice matte black finish, so that you can enjoy your music all day in style.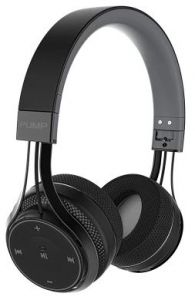 BlueAnt Pump SOUL Wireless Sports On Ear HD Headphones
Priced at $79, down from $179 – 56% off
The price for this pair of BlueAnt headphones has been cut by more than half as part of Kogan's End Of Financial Year deals. If you've been looking for something handy to use at the gym, these headphones are apparently sweat-proof and designed with IP54 antimicrobial ear cups. Combined with lightweight plastic and aluminum construction, these bad boys are claimed to provide a durable and stylish framework.
BlueAnt's Pump Soul headphones are said to last up to 24 hours on a single charge. They include One Touch Control functionality to call, as well as change track and volume. It can also sync up with Siri and Google for handsfree operation.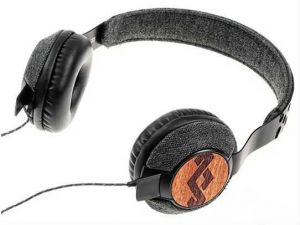 Marley On Ear Liberate Headphones
Priced at $39, down from $99.95 – 61% off
If you're on the hunt for a bargain, it's hard to beat the Marley On Ear Liberate Headphones (EMJH073MI), which are now available for less than half their normal retail price. This pair is claimed to offer a unique design crafted from stainless steel and FSC certified wood with soft fabric ear pads.
They're boasted for their 40mm high-performance drivers for quality sound, according to Marley, and are backed by a one-year manufacturer's warranty for peace of mind. In the box, you'll find the headphones themselves, plus an instruction manual and a micro-USB.
Other EOFY Sales
The EOFY sales don't end here – retailers are cutting prices on a range of items, from new televisions to vacuums, plus much, much more. This time of year also means you can save hundreds on other assorted appliances if you know where to shop, so be sure to keep an eye out as the financial year comes to a close.
Picture credits: GaudiLab/shutterstock.com