Huawei has always excelled in producing hardware, and the FreeBuds Pro earbuds are no exception. Brilliant in both simplicity and power, the FreeBuds Pro easily rival any earbuds on the market right now, and would be a sound, quickstarting replacement for any user. A lot of the ideas in these earbuds should be considered norms as far as user experience goes, and it's great to see Huawei follow through with a brilliant accessory, writes Zachariah Kelly.
Huawei: The smartphone giant does accessories too
Huawei is in between a rock and a hard place right now. Because of trade tensions between the United States and China, Huawei has been banned from putting Google applications on its phones. This has rendered its phones far too expensive for many to justify buying, despite having some of the best hardware in the phone market.
But as far as the Huawei FreeBuds Pro go, that's not where the story ends. Huawei's ability to craft brilliant hardware transcends its shortcomings on the software side of things when it comes to this pair of earbuds, and one could argue it's made these earbuds stronger. The buds are powerful, there's no app needed, the sound is terrific, the battery life is phenomenal, and the features available are great.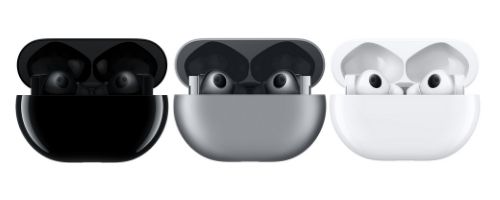 Design and feel: Sleek and comfortable
The FreeBuds Pro don't make a fashion statement, and follow through with some of the normal expectations of an earbud. A simple bud on the end of a small rectangle that travels down your ear about an inch, the buds feel good to wear and aren't super imposing. Available in white, silver and black, they won't steal the scene for you, incorporating some terrific user experience ideas.
The FreeBuds use a two-point in ear approach to staying securely inside your ear, and it's because of this that I never felt like they would fall out. The rubber sits inside the ear, whereas a soft, unannoying piece of plastic rests slightly on the outside of your ear, giving you a guarantee that these buds won't be going anywhere.
The feeling of the plastic is completely unaggressive, the case is sleek and fits nicely in a pocket. The only reservations I have about the design and feel of the device lie in interaction, when pulling the earbuds out and when interacting with the buttons on the buds themselves. When you try to pull the earbuds out of the case, you'll need to use your thumbs to first push the buds into the back of the case, as they're magnetised in. This is to keep them from falling out, making it equally harmless as it is tedious.
The other issue I have with the feeling is with the controls for turning the volume up and down. It's a smooth, touchable surface without buttons, needing you to physically slide your finger up or down, depending on your volume choice. If you want to pause the music, answer or hang up a phone call, you can click the whole touch surface down and easily do these.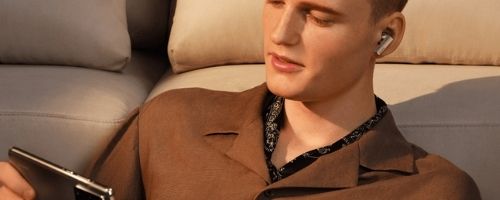 Love your music? Get a phone plan to match
These earphones are definitely for a music lover or somebody who appreciates their sound on the go, and one thing you'll definitely need if you fit into either of these categories is a decent phone plan. If you're away from WiFi, your data usage relies entirely on your phone plan, so it's important to have enough for your personal usage. You can find mobile plans in the table below.
Here is a selection of postpaid plans from Canstar Blue's database with a minimum of 10GB of data, listed in order of standard cost, lowest to highest, then by data allowance, largest to smallest. Use Canstar Blue's phone plan comparison tool to see a wide range of plans on offer from mobile providers. This table includes products with links to referral partners.
Here is a selection of prepaid plans from Canstar Blue's database with a minimum of 10GB of data, listed in order of standard cost, lowest to highest, then by data allowance, largest to smallest. Use our comparison tool to see a wide range of plans from other providers. This table includes products with links to referral partners.
Read more:
Performance: Stellar sound and features
The FreeBuds Pro have been nothing short of impressive so far. I've been using them for about two weeks now, and I've been won over by just how simple it is to use these things. For iOS users, there's no app, although Android users have the option. For some people this isn't great, but previously I've found it annoying to have the app installed to use tech like this, so this just makes it simpler, even if it isn't an intended feature. However, an app is on the way for iOS users.
The need for an app hasn't really been obvious to me either. The buds are already sophisticated enough — they haven't dropped out once, and the noise cancellation and awareness features are easy to use and powerful. These features can be activated by just holding down the pressure-sensitive button on one of the buds, and you can cycle through them or turn them off. Noise cancellation works a treat, although don't expect the same level of noise cancellation you might expect from a set of clamshell headphones. The awareness mode is awesome too, letting you keep the devices on your ears while you're able to hear anyone talking to you physically.
Battery live has also been satisfying. They've never dropped below 50% while I was out and about, and the charging case seems to do a great job of keeping them topped up. Charging time takes only 40 minutes for a full battery, with battery life ranging between 2.5 hours and 8 hours, depending on the settings you're using.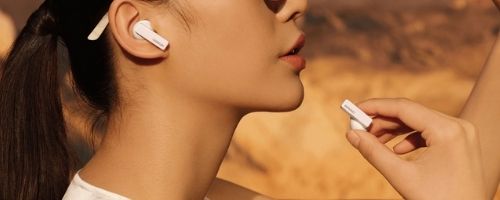 Final verdict: The Huawei FreeBuds Pro
Sitting at a $329 price point, the Huawei FreeBuds Pro are a worthy replacement for your Airpods or your Galaxy Buds. Stylish, powerful and easy to use, it's hard to not consider these to be a worthy competitor in the earbuds market. The FreeBuds Pro are another testament to the fact that Huawei produces some terrific hardware. If you'd like to learn more about earbuds and earphones, you can read our Earphones Customer Satisfaction ratings report.
The FreeBuds Pro are available now in Silver, Black and White, from the Huawei Experience stores in Chatswood, Sydney and World Square, Sydney.