Picking the right internet browser for your computer can prove to be an important decision, even though it may not initially seem like it. But considering how much time we spend on the internet, looking into what browser you use can prove to be a worthwhile exercise, as you may find that you can save time searching, or equip add-ons that improve your online experience. But with plenty of platforms trying to convince users that they're the pick of the bunch, it can be tricky to find out which browser works the best for you.
In this article, Canstar Blue compares five of the most well-known internet browsers available to use here in Australia – Google Chrome, Mozilla Firefox, Safari, Microsoft Edge and Opera – identifying distinct strengths, weaknesses and key features to find out which internet browser is worth searching for.
What is an Internet Browser?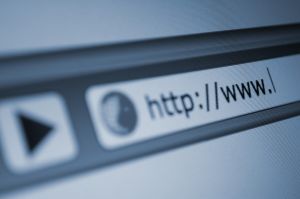 An internet browser (otherwise called a web browser) is a piece of software used for accessing and filtering through the World Wide Web. When a request for a web page occurs (i.e., when you want to go to a website), the chosen web browser will receive the information from a web server (i.e., where the information is stored) and then display the page on your device. Simply put though, a browser is used to access and view websites.
Internet Browsers Compared
With plenty of internet browsers available to download and use – with some even coming preinstalled – is there actually any difference between browsers, and what are the strengths and weaknesses of the major brands? Find out below.
Browsers
Strengths
Weaknesses
Google Chrome
– Loads and displays tabs quickly
– Simple yet aesthetic design
– Multimedia experience
– Privacy issues with internet activity linked to Google account
– Uses large amounts of memory (RAM)
Mozilla Firefox
– Highly customisable with extensions, themes and plug-ins
– High level of security across the board
– Slow loading time issues
– Compatibility problems with certain websites
Safari
– iCloud Keychain integration allows users to sync browsing across all Apple devices
– Nitro-engine feature processes applications extremely fast
– Limited to only Apple products
– Issues with low-level security and protection from malware
Microsoft Edge
– Based on Chromium, open-source browser project inspired by Google Chrome
– In-depth tracking protection options
– No history searches available
– Bland design
Opera
– High security to protect against phishing
– Lightweight browser using minimal resources
– Built-in extensions difficult to access for some users
– Strict coding which occasionally results in inaccessible webpages
Google Chrome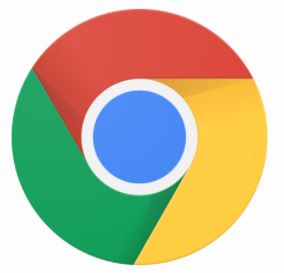 Google Chrome is one of the most well-known web browsers in the world, and features noticeably fast loading speeds as well as an integrated Google system to provide users with a succinct and personalised experience across multiple programs, apps and devices. Chrome also comes packed with plenty of features, including Guest Mode for when a friend needs to borrow your laptop, computability with Google Chromecast, integrated YouTube control, Autofill information options as well as a variety of features that we've come to find standard with browsers, including History, tab controls and Incognito Mode.
However, Google Chrome has been criticised for tracking user's personal data, but if you're looking to use a browser across multiple devices, or want something that is compatible with plenty of web servers, websites and add-ons, Chrome may be worth exploring further.
Google Chrome is compatible with Windows, Mac and Linux operating systems
Mozilla Firefox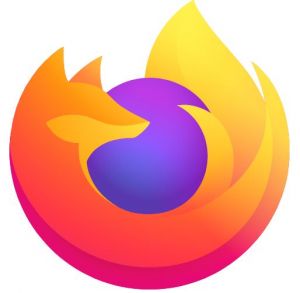 Mozilla Firefox is another widely used internet browser, as is arguably the most customisable out of the major browsers, with themes, extensions and plug-ins allowing you to personalise your internet experience. Firefox also allows you to undertake other functions, such as screen grabs, improve browser performance and set up a primary password for additional online security, as well as traditional features such as bookmarking, customisable tool bars and history management.
While a popular option for many users, Mozilla Firefox does have compatibility issues with some websites and servers, meaning that some pages won't load properly, but if you're looking for something that offers plenty of choice in terms of customisation, as well as additional security features, Firefox may be the browser for you.
Mozilla Firefox is compatible with Windows, Mac and Linux operating systems
Safari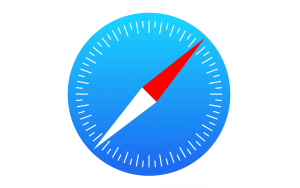 Safari is a browser made exclusively for Apple products, as its minimalistic design with key Apple customer features makes it a useful browser for anyone who is all in on Apple. With the iCloud Keychain allowing users to sync multiple devices, Safari also features a tab preview function – ideal for those who always open plenty of tabs – a customisable toolbar, autofill functionality for when you're filling out forms or shopping online, as well as the ability to share pages via AirDrop.
While it's only available for those who use Apple products, Safari provides enough functionality and customisation to allow users to get the job done, whether you're on desktop, tablet or mobile.
Safari is compatible with only Mac operating systems
Microsoft Edge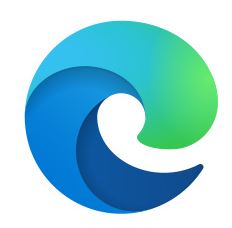 Taking over from stalwart Internet Explorer, Microsoft Edge is a fresh take on Windows-central browsers, featuring updates across the board to provide faster loading times and better customisation. Using the same core as Google Chrome, Microsoft Edge is an improved browser featuring less data usage Chrome, with several protection options, including transparency over data tracking, InPrivate Mode as well as an upcoming Password Monitor feature to help keep your important details secure.
Microsoft Edge claims to be able to save you money when online shopping, with a price comparison feature popping up when you find a product you like, and can also be customised with extensions to help you make the most of your browser.
Microsoft Edge is compatible with Windows, Mac and Linux (Beta) operating systems
Opera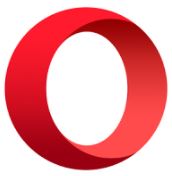 Often over-shadowed by the bigger players, Opera is an efficient and resource-friendly internet browser that offers plenty of features to help you make the most of your time online. With advanced integrated security to protect against phishing and a battery saver mode, Opera provides users with a seamless experience, with a built-in VPN and ad blocker to help with user comfort and functionality.
You can use Opera Turbo to increase loading speeds, or the Speed Dial function for your frequently used websites, cutting down on waiting times. Opera is also based on the same platform as Google Chrome, allowing you to use Chrome extensions on Opera, ideal for those looking to further customise their web browser or toolbar.
Opera is compatible with Windows, Mac and Linux operating systems
What should I consider when choosing an internet browser?
While some of us will simply be happy if our browser loads pages, others may prefer to make the most the browser's capabilities, whether it's from a security point of view or you're looking to customise the layout or functionality to you're liking. But what areas should you consider before you download a new browser?
Safety
Internet security is an area that you don't want to skip over, as your browsing habits, personal details and all matter of information can be cached and logged by servers globally, some of which without our knowledge or consent. The major browsers will take user security very seriously, but it's important to look into what features each browser offers, particularly if you're dealing with sensitive information.
Customisation
Whether you want to change how your browser looks, what toolbars you use, or what extensions you want to make things that little bit easier, having a browser that can be flexible and mould to your preferences will help your time in front of the screen. While most browsers offer customisation tools and add-on compatibility, there may be some limitations or points of differences between each browser, so if there's a certain tool or layout that you prefer using, make sure your browser can support it.
Speed
There's not much point in having a slow browser, as you don't want to be spending more time waiting for the page to load than actually reading it! And while part of this will come down to your internet connection and provider, having a browser that has the function to increase speeds, such as Opera Turbo, may help you if you need to get information quickly.
Reliability
The only thing worse than a browser slowly loading is when your browser crashes when you're mid-way through an article or video. As a result, you'll want something that can handle the big workload, and do everything that it says it can do, or at least have a support team to help when you do encounter an issue.
Syncing
With most of us rocking multiple devices, including laptops, tablets, phones and desktop computers, having a browser that can sync to all of your devices can help create a seamless experience no matter which device you decide to use. Of course, to create this seamless experience you'll have to download the same browser on each device, but there's plenty of payoff to syncing your information.
What are plug-ins?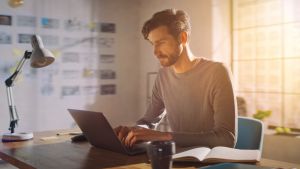 Also known as 'add-ons' or 'extensions', plug-ins are additional software that allows an internet browser to function with a wider variety of toolbars, support or graphics. While browsers are built to do a variety of tasks, and you can still do plenty without installing plug-ins, adding extensions allows for further customisation to help you run apps, programs or just generally make your time online easier for you.
Which internet browser should I use?
While most of us will simply stick to one browser, and likely not use browsers to their full extent, exploring what each browser has on offer may help you find shortcuts or an extension to help make your job easier, or your spare time a bit more fun. And considering how much time we spend on the internet, using a browser that not only keeps you safe but helps you find what you're after across multiple devices or sessions can prove to be worth its weight in gold.

Photo Credit: GaudiLab/shutterstock.com, JMiks/shutterstock.com, ktsdesign/shutterstock.com, Gorodenkoff/shutterstock.com