Need new headphones to survive family gatherings during these holidays? End your week on a happy note by checking out Kogan's Black Friday sales, and grab yourself a pair or two from some of the biggest brand names like Bose, Beats and Apple.
Sale season is like music to every bargain hunter's ears. It's why we've listed some of the top deals on some of the most popular headphones currently available online from Kogan. But we recommend also checking what's available on other websites and in-store, to make sure you get the best deal.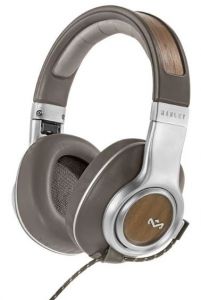 Marley Legend Over Ear Noise Cancelling Headphones
Priced at $98, down from $349
If you're on the hunt for a bargain, it's hard to beat the Marley Legend Over Ear Noise Cancelling Headphones, which are now available for more than half the normal retail price. The product is said to provide ultra-realistic acoustics, as well as Active Noise Cancelling technology, high-definition 40mm drivers, and ultra-soft ear cushions in a high-end design.
Global brand House of Marley is created by the family of music legend, Bob Marley. The company claims it prides itself on crafting sustainable products using 'mindfully sourced materials' like bamboo, recycled aluminium, FSC certified wood, plastic and fabrics.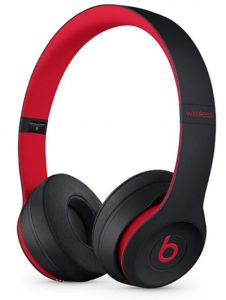 Beats Solo3 Wireless Headphones
Priced at $295, down from $399
One of the major brands to spark the over and on-ear headphones trend, Beats hasn't exactly had a quiet year in 2018. And this is probably why the Beats Solo3 Wireless Headphones is on top of many wish lists this Christmas.
This set of headphones is said to give 40 hours of battery life, with a quick 5-minute charge stated to provide three hours of playback. You can also avoid knotty cables by linking the headphone to your device via Bluetooth. Similar to other audio products on the market, this popular Beats by Dr Dre item contains on-ear controls capable of taking calls, controlling music and even activating Siri on iOS smartphones.
The Beats Solo3 Wireless Headphones are available in a variety of styles such as 'matte black', 'matte gold', 'shadow grey' and 'defiant black-red'.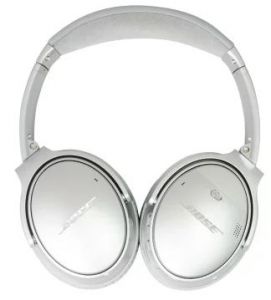 Bose QuietComfort 35 II Wireless Headphones
Priced at $419, down from $499  
Probably one of the most in-demand products of the year, the wireless Bose QuietComfort 35 II is likely to be quickly snapped up in these Black Friday sales. The Bose Acoustic Noise Cancelling technology has received rave reviews online, with the product claimed to automatically adjust to the environment. The 20-hour battery life has also been cited as a huge selling point for many people.
You can also find the Bose QuietComfort 25 Headphones, the popular predecessor to the Bose QC35 II headphones, for more than a $100 cheaper in Kogan's big Black Friday sale. Originally valued at $399, the Bose QC 25 is now currently on sale for $289.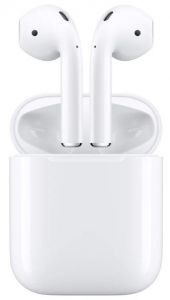 Apple AirPods
Priced at $218, down from $269
Looking to spoil someone who can't stay away from their iPhone? One of Apple's latest creations, the Apple Airpods, might be the ideal gift solution. The wireless earphones are designed to connect to your device using the Apple W1 chip and 'sense' when they're inside your ears. This lightweight option is stated to provide up to 24 hours battery life and easily switch between devices.
The AirPods are also claimed to have a voice accelerometer which apparently knows when you're talking, and can be paired with beamforming microphones to quiet down external noise and keep the focus on the sound of your voice.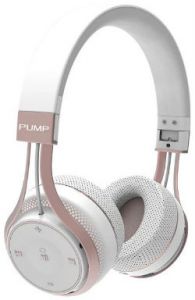 BlueAnt Pump SOUL Wireless Sports On Ear HD Headphones
Priced at $84, down from $179
Prices for BlueAnt's Pump Soul Wireless Sports On Ear HD Headphones have been cut in half as part of Kogan's Black Friday deals. This might be the perfect time to get a special gift for the gym buff in your life, with these headphones apparently sweat-proof and designed with IP54 antimicrobial ear cups. These headphones are said to provide 24 hours play time, and include One Touch Control functionality. The product can also sync up with Siri and Google, making it easier for people with a variety of devices.
Black Friday deals don't end with headphones – Kogan is also cutting prices on gadgets, televisions, and much, much more. Plus, Black Friday means you can save hundreds on  vacuum cleaners, Miele dishwashers, and assorted appliances if you know where to shop.
And if you're looking for deals on mobile and broadband, check out the hottest Black Friday offers from Telstra, Vodafone, Boost Mobile and OVO Mobile.