Some of the biggest bargains you can pick up over the Black Friday and Cyber Monday sales are electronics, and savvy consumers will be eyeing off potential deals on all types of gadgets for in and around the house. From laptops to phones, Kogan offers savings on plenty of brands and products, with Canstar Blue compiling a list of just some of the bargains you can snag this Black Friday.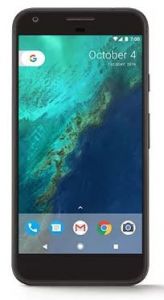 Google Pixel XL
Priced at $499, down from $1,559
With 128GB of internal storage (with the 32GB model also discounted), the Google Pixel XL comes with a 5.5-inch HD AMOLED display and Qualcomm Snapdragon 821 processor, making it look and feel smooth in your hands. Also including a 12.3MP rear camera and 8MP front camera for all your photo needs, the Google Pixel XL comes in a variety of colours, making it easy to personalise.
The Google Pixel XL also comes unlocked, meaning you can pick and choose which network, provider, and SIM-only plan you want to go with. While not the latest model available (that's the Google Pixel 3) , the Google Pixel XL may be better suited for those after something a bit simpler than the newest models, but still looking to treat themselves.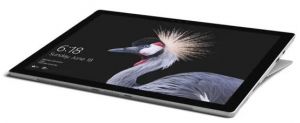 Microsoft Surface Pro
Priced at $1,339, down from $1,886
Ideal for on-the-go or setting up in an office suite, the Microsoft Surface Pro can transform from a laptop to a tablet to Studio Mode, making it a handy option regardless of what you're working on. With a 13.5-hour battery life and 4G connectivity, the Surface Pro also includes 128GB of internal storage and 4GB of RAM, making it ideal for both work and play. Weighing in at only 770g, with an attachable keyboard also available, the Microsoft Surface Pro would be an ideal travel partner for the morning commute or your next plane flight.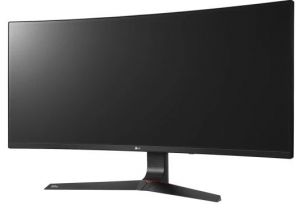 LG 34-inch Curved UltraWide LED Monitor
Priced at $829, down from $1,578
With curved monitors and TVs becoming increasingly popular over recent years, LG's range of curved monitors may be well worth checking out during the Black Friday sales. Boasting an immersive experience for gamers, the LG UltraWide monitor includes a 21:9 display, with a 144Hz refresh rate, meaning you'll keep up with the action. With an adjustable stand for user comfort, and a Black Stabiliser for a richer colour experience, the LG model could be a great investment if you're a keen gamer.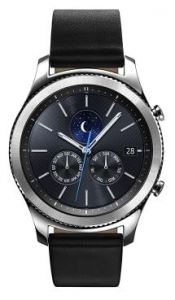 Samsung Gear S3 Classic
Priced at $349, down from $599
For those who like to live an integrated life, the Samsung Gear S3 may be right up your alley: allowing users to not only keep an eye on their fitness, but make phone calls and listen to music from their smartwatch. With four days of battery life, and a 1.3inch Super AMOLED display, the Samsung Gear S3 comes with 15 preloaded watch face designs, and access to over 10,000 apps, meaning you can personalise your watch to your outfit as well as your lifestyle.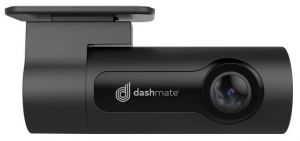 Dashmate Discreet 1080p Dash Camera
Priced at $189, down from $249
For those looking to keep safe on the roads, the Dashmate may be handy option to have around, with 152-degree Field of View and 1080p resolution able to capture all your moments while travelling. Weighing in at only 50g, and measuring 100x35x47mm, it won't block out your view of the road, and can operate in the hot Australian conditions – even up to 70°C!
There's plenty of additional bargains on offer for Kogan's Black Friday Sales, with dozens of other electronics, including TVs, for sale via the Kogan and Dick Smith websites. Plus, Black Friday means that you can save hundreds on Dyson fans, vacuum cleaners, Miele dishwashers, and assorted appliances if you know where to shop.
And if you're looking for deals on mobile and broadband, check out the hottest Black Friday offers from Telstra, Vodafone, Boost Mobile and OVO Mobile.